5 Tips for Vape Cartridge Filling--What Should You Pay Attention to When Filling Vape
Share
Issue Time

2023/07/14
Summary
How to fill your vape? What Should You Pay Attention to When Filling Vape?
When it comes to vape cartridge filling, it seems uncomplicated. However, a few things could get wrong, whether for operators or users, if it is not done properly. In this article, we will explore some tips for vape filling so that you can operate smoothly and give your clients a perfect vape experience.
Filling with Cautiousness
Many oil tanks have different designs for oil-filling positions. Some vapes may have a top-down or bottom-up filling system. And some tanks may have an open-top design, allowing you to fill oil anywhere around the tank, while others may only have a hole, so you must figure out which hole is for filling oil. Center rods should not be injected with oil, or your clients might suck the oil straight into their mouths. In addition, it would be prudent to fill it at the appropriate speed in order to prevent spills and burns.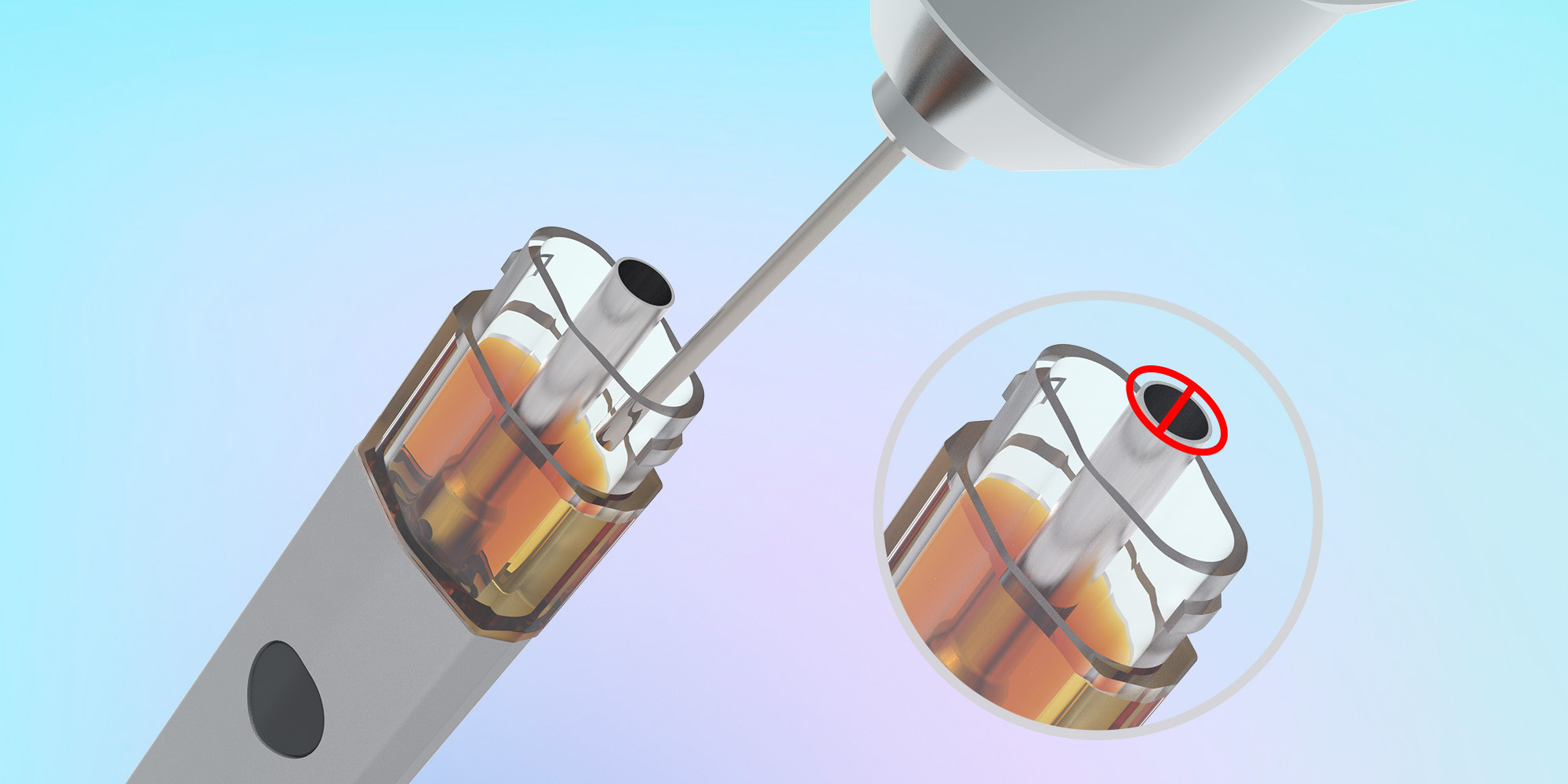 Control Temperature
For some extracts that solidify or are relatively viscous at room temperature, they usually need to be heated before filling. We highly recommend keeping the oil temperature at 55℃ (no more than 60℃). Overheating the extract will make it too active and liquid, and it will easily overflow when filled. A filling process that is done at low temperatures requires a lot of effort on your part, which is not a pleasant experience.
Control Amount
In wholesale vaping, we often talk about capacity. We recommend filling it to 90%, whether it is 1ml or 2ml, or even 5ml. You can control the filling volume through the number line on the syringe. The subsequent capping will be much easier if you leave some space. Flooding and oil leaks can occur if your tank is overfilled, and capping your tank can be a disaster.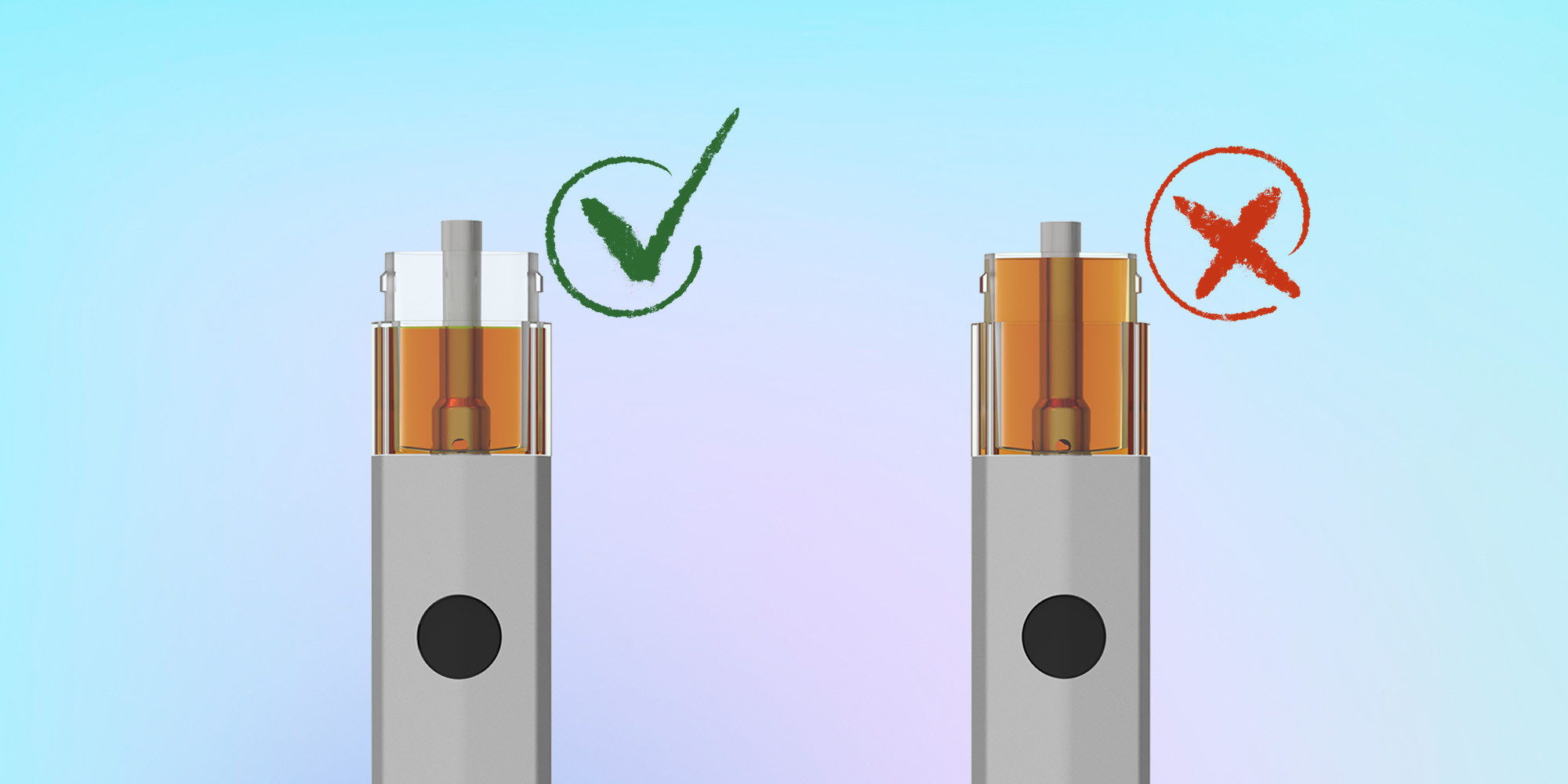 Capping Immediately After Filling
Which do you prefer -- filling one and capping it right away or filling a batch and capping them all simultaneously? That may depend on your capping machine. If you are manually oiling, or your machine only has one syringe, we suggest that you begin capping after 25-50pcs, and don't wait until after 100pcs. Because the mouthpiece has to be pressed within 3-5 minutes after a cartridge is filled. If the time is too long, it may cause oil leakage.
Leave it Alone for a While
Picking up and puffing immediately after filling is a mistake many people make. But at this time, they usually only get a bitter or burnt taste. And this may even cause the coil to burn out. In fact, you need to give it some time (5-10 minutes) for the oil to slowly seep through the oil inlet holes into the ceramic core and let it soak for a while to ensure full saturation.