Disposable Vapes Near Me: Find an Online Vape Shop Open Now in Michigan
Share
Issue Time

2023/07/29
Summary
Find a cannabis vape factory in Michigan
California became the first state to legalize medical cannabis with the approval of Proposition 215 in 1996. Following the passage of Amendment 64 and Initiative 502, Colorado and Washington became the first two states to legalize the recreational use of cannabis in 2012. Subsequently, more and more states have relaxed the regulations on cannabis following the legalization trend. In 2018, Michigan also approved a ballot measure legalizing recreational cannabis. And according to research firm Headset, Michigan is already a $2 billion cannabis market, making it the second-largest cannabis market in the U.S. Until 2023, while other states have experienced severe declines over the past 18 months, Michigan's cannabis industry continues to show solid year-over-year growth. Adult-use cannabis sales in Michigan grew from $238.2 million in April to $238.8 million in May, according to the latest market report, with total Michigan sales expected to grow 29 percent by the end of 2023 and hit $3.5 billion in annual sales in 2027.
Why Establish a Branch in Michigan?

It is our goal to provide the highest quality cannabis vape products and services to our customers. A great location and a lot of potential make Michigan a great place to choose. To provide better local service to the American market, we set up our branch of Plant31 in Michigan. All your concerns are taken into consideration for you: local inventory, local machines, local team.
What Services Can You Get from Plant31?
Online Store

Our online store, https://www.plant31.com/, provides direct access to disposable vape wholesale. There are enough local stocks in the United States thanks to our strong productivity. You can find the highest-performing vape products here at the most affordable price and the lowest MOQ.

Vape Filling

Plant31 offers an easy-to-use filling solution, only requiring one operator to accurately and constantly fill your vape products- up to 10,000 in an 8-hour shift. Plant 31 is committed to helping our customers increase their output and lower their operation costs.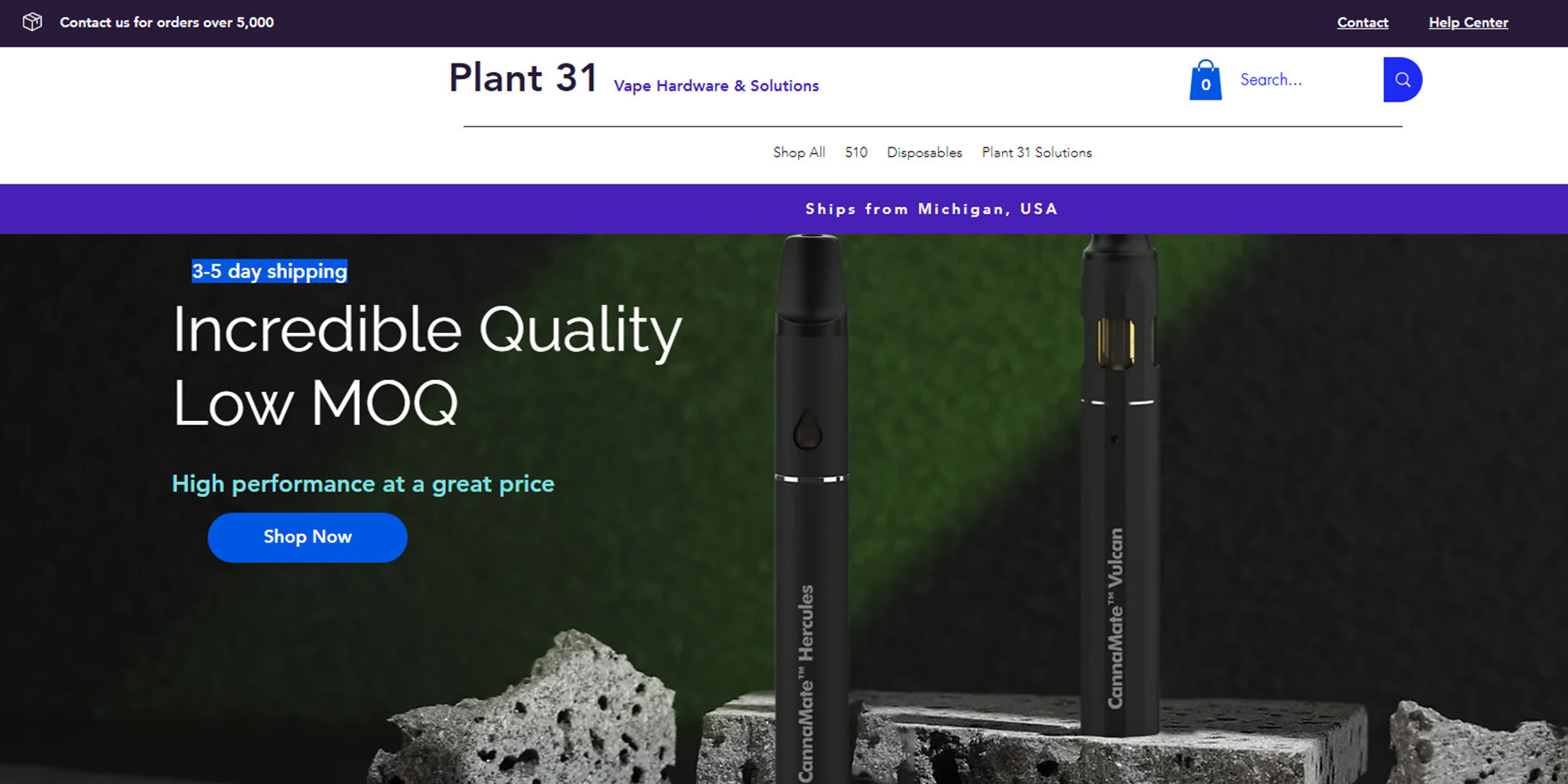 vape stores open near me now
Vape Capping

When it comes to vape capping, time and accuracy are of the essence. Too long of a delay from oil filling to capping may cause leakage, while inaccurate pressure will lead to the mouthpiece not fitting properly or being over-squeezed. Securely capping 10 units at a time, our capping machine and experienced team of mechanical engineers will eliminate all these problems.

Low MOQ Branding

Our newly established warehouse offers custom branding services on our local inventory, including logo printing, surface customization, and packaging solutions. From hardware to finished products, entrust your business to us, and you will never have any worries again.

After-sales Service
Our team will track your order throughout the process, whether it is a sample order or a bulk order. If your product doesn't work, compensation will be provided. You will also get assistance if this is caused by improper operation.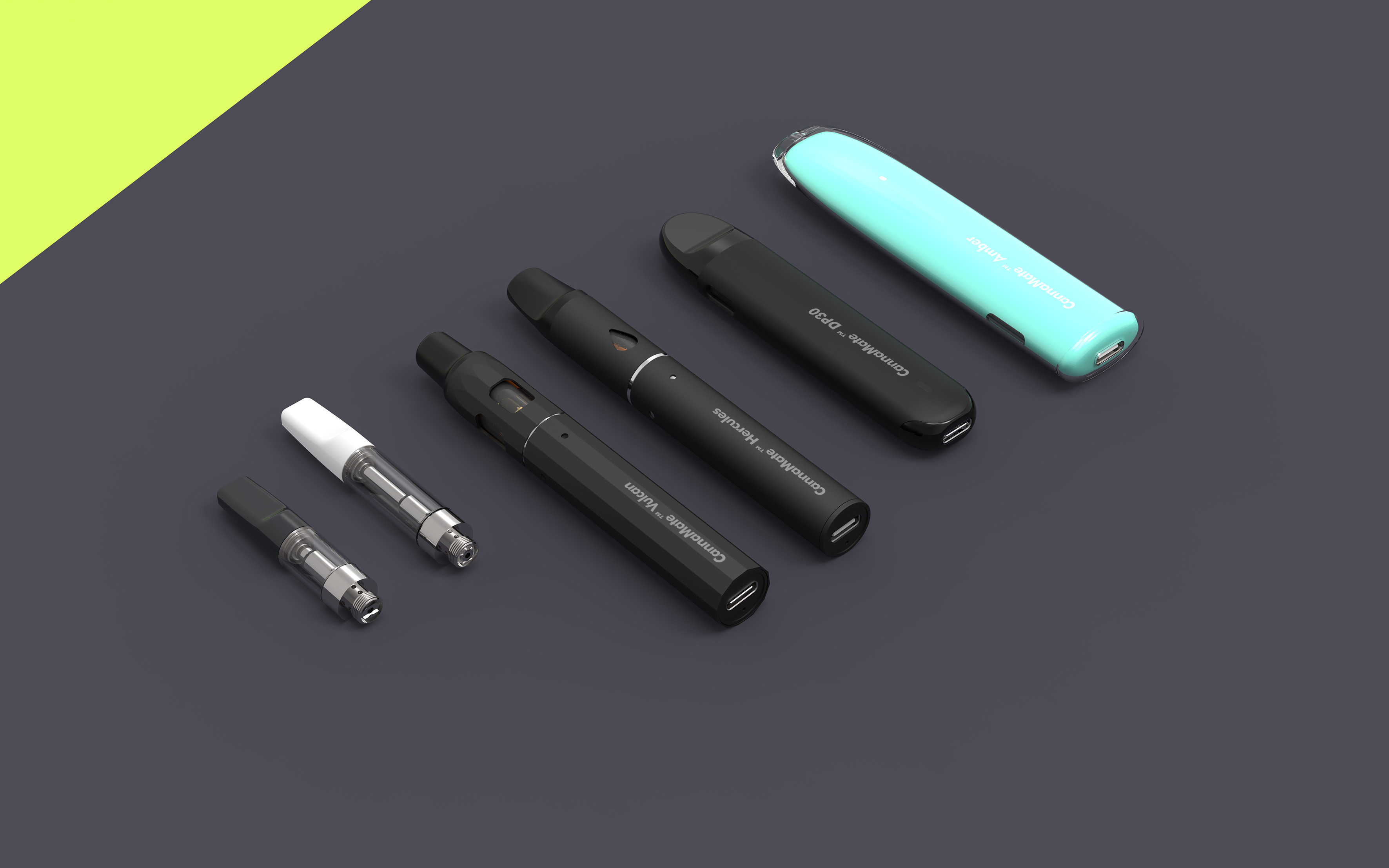 Disposable Vapes Near Me; What Products Can You Find at Plant31?
CannaMate™ A10

CannaMate™ A10 empty 510 cart is designed for those areas with the strictest quality controls. Food-grade 316L center rod, ceramic mouthpiece, and glass oil tank, all these materials used in A10 speak of health and purity. CannaMate™ A10 successfully passed 6-Month BelCosta Labs California Phase III Heavy Metals Testing in an industry first. In addition, with the masterful advanced temperature control techniques and unique porous structure, it transfers your precious weed vape oil into aerosol particles smaller than 2.5 m and even and smooth full spectrum pure and intense flavor, bringing you the aspirational "entourage effect" and the ability to taste cleaner and more nuanced flavors that you simply won't get from other solutions. When paired with a Transpring high end 510 vape battery, each inhalation delivers gentle tactile feedback for an engaging experience.

CannaMate™ Vulcan

CannaMate™ Vulcan is a thick oil vape. Manufactured from high-class aluminum and 316L food-grade stainless steel in an ISO13485 pharma-grade and GMP-certified facility, it raises quality standards to a new level. If you're looking for a thick cloud disposable, this is definitely what you need. With the patented sophisticated Advanced Precision Temperature Control (APTC) mechanism of its Hcore® ceramic heating element and 4 taps on the USB port to activate the preheating mode, CannaMate™ Vulcan becomes the best solution for viscous cannabis oils.