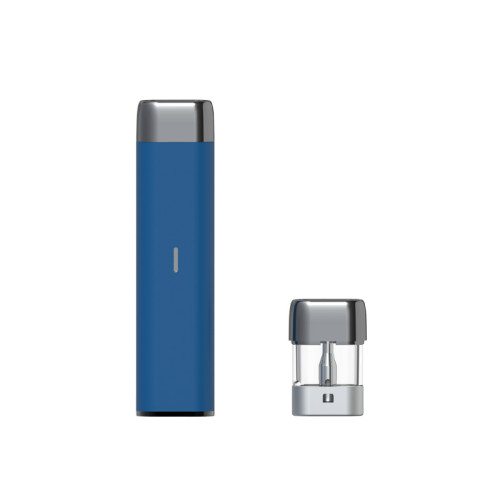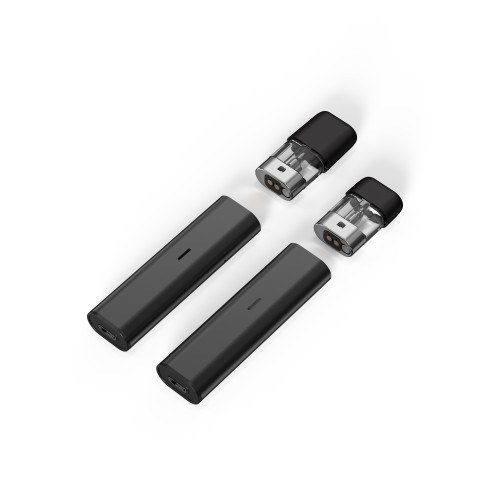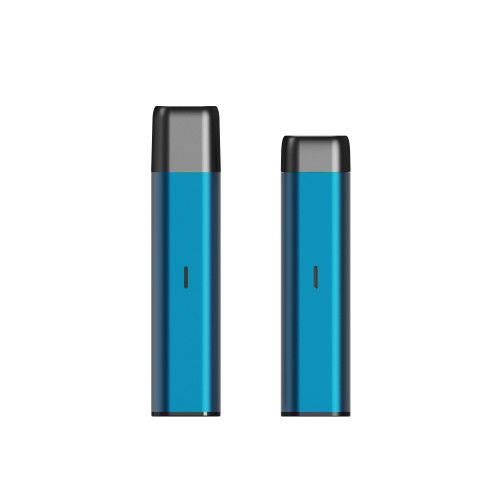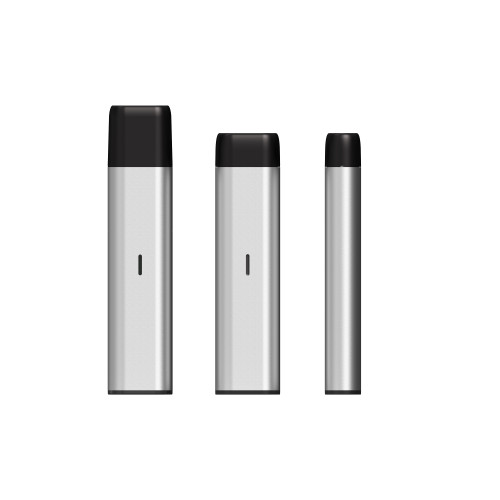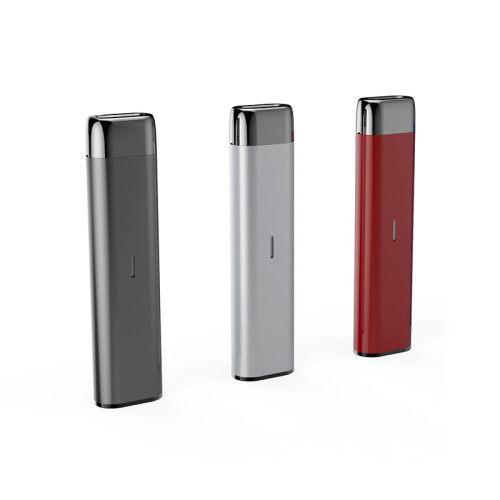 CannaMate™ Clic Pod Vape-The Smallest Cannabis Vaping Pod on the Market
Item specifics
Volume

0.5ml/1.0ml
Coil Type

Hcore®
Mouthpiece Style

Flat
Mouthpiece Material

PC
Tank Type

PCTG
Center Post

SUS316L
Aperture Inlet

4 x 0.9/1.2/1.6mm
Filling Method

Top Fill
Resistance

1.2Ω
Activation

Draw Activation
Battery Capacity

140mAh
Battery Housing

PC/Aluminum Alloy
Output Voltage

2.6V/3.3V/4V (customizable)
Charge Port

MicroUSB
Dimensions (mm)

73 x 18 x 10mm/80.6 x 18 x 10mm
Description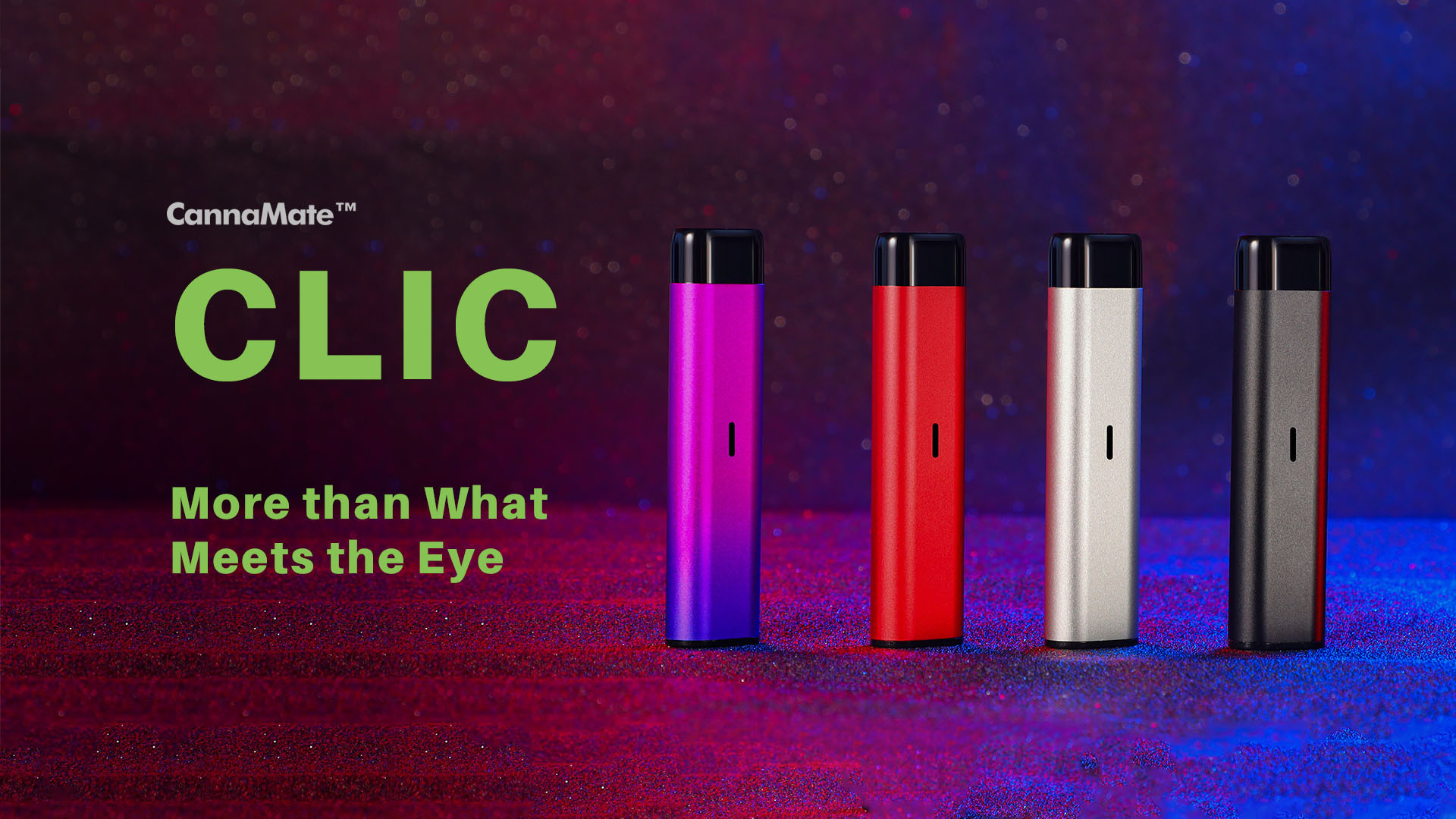 Serves as the smallest cannabis pod vape, it testifies once again our savvy expertise on structural design and battery technology. You'll be amazed at how it disappears in your hand. The metallic body emits a noble and elegant texture. And Clic pod vape is equipped with a USB touch control at the bottom, making it easy for users to operate. LED lights illuminate the seven colors to give a vivid picture of the usage state.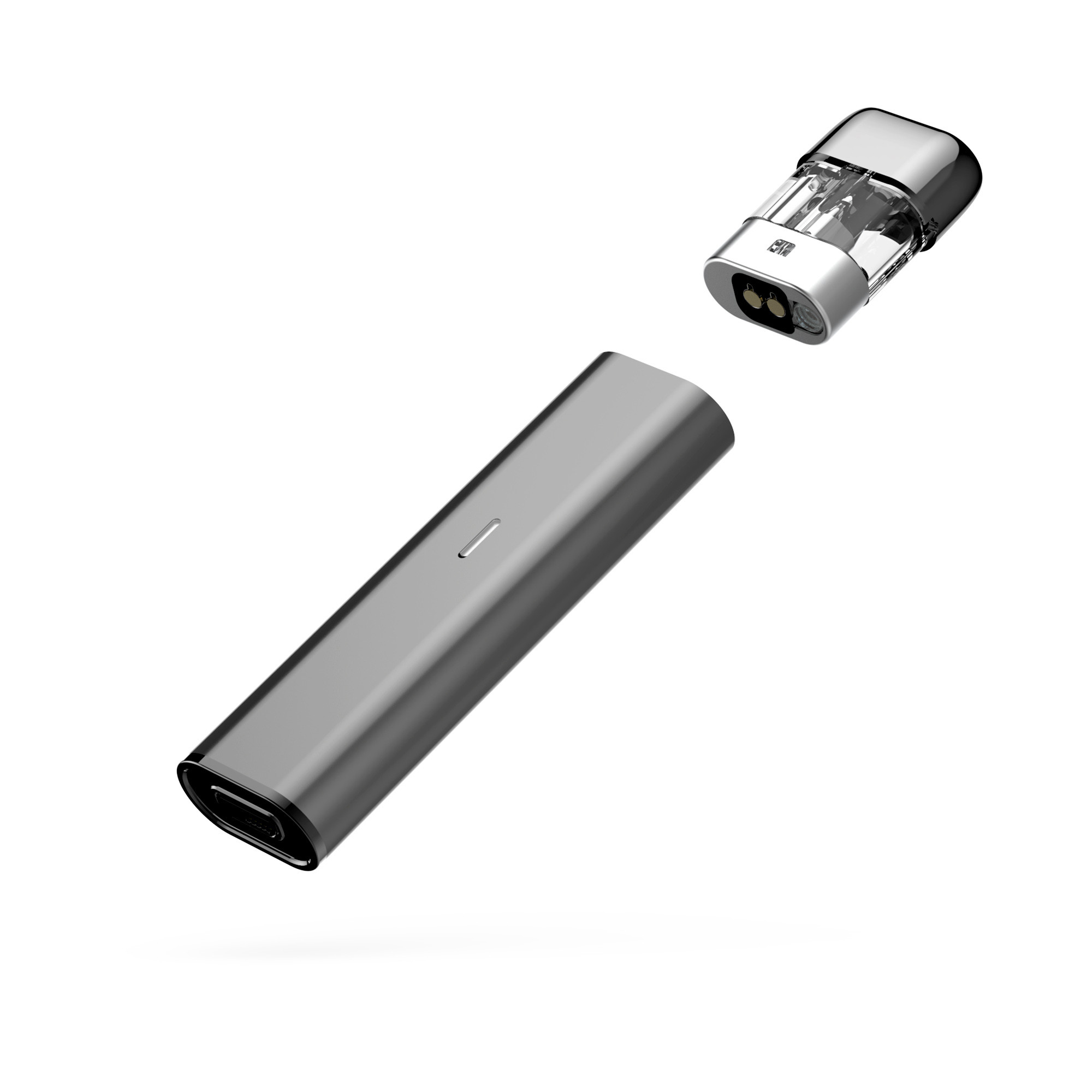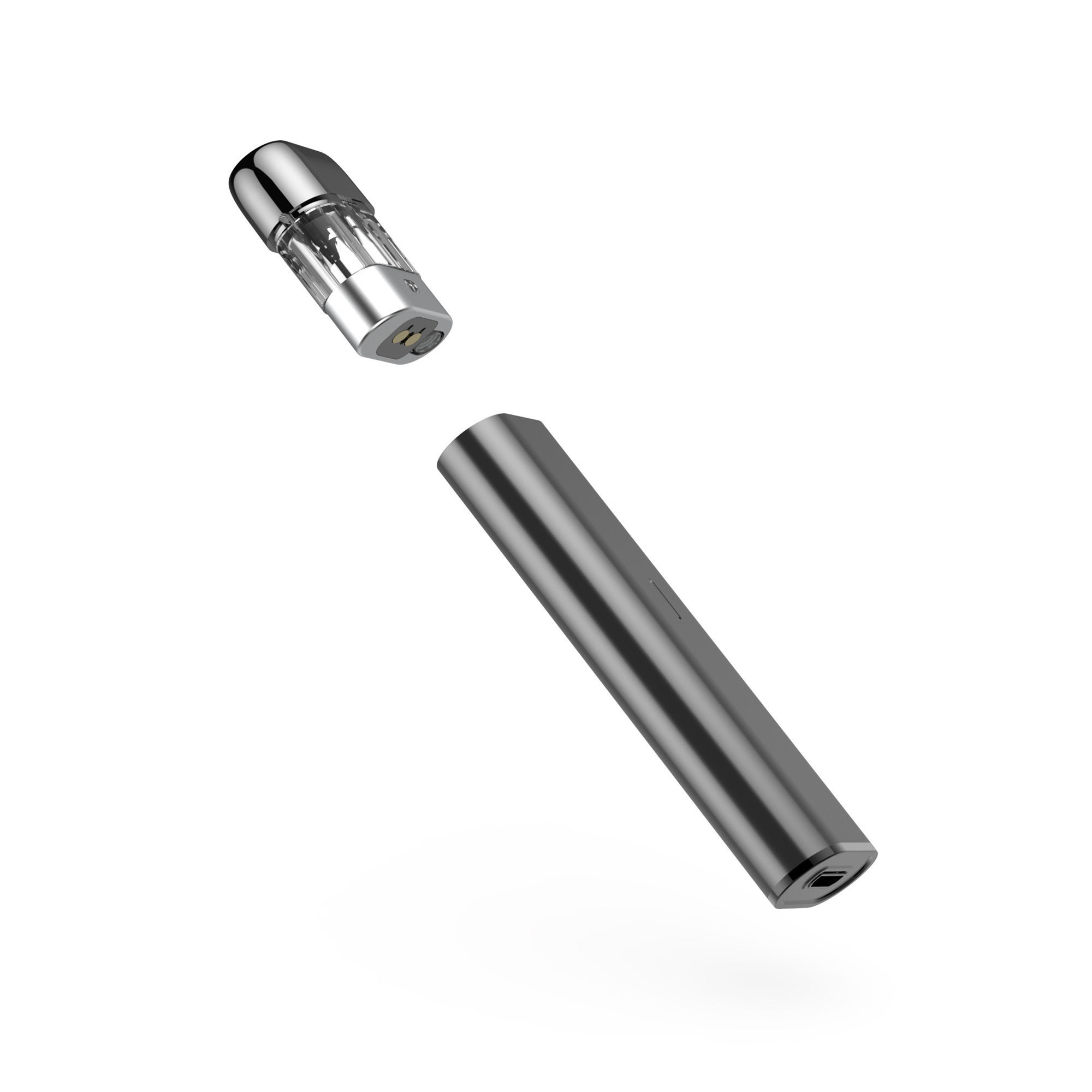 It doesn't matter how cold the environment is or how concentrated the extract is, just activate the preheat mode and get ready for your dream vacation. No clogging, dry heat, and waste. Hcore® ceramic heating element inside improves the bioavailability and delivery efficiency of cannabinoid active ingredients to an unprecedented level, giving you cleaner and more nuanced flavors.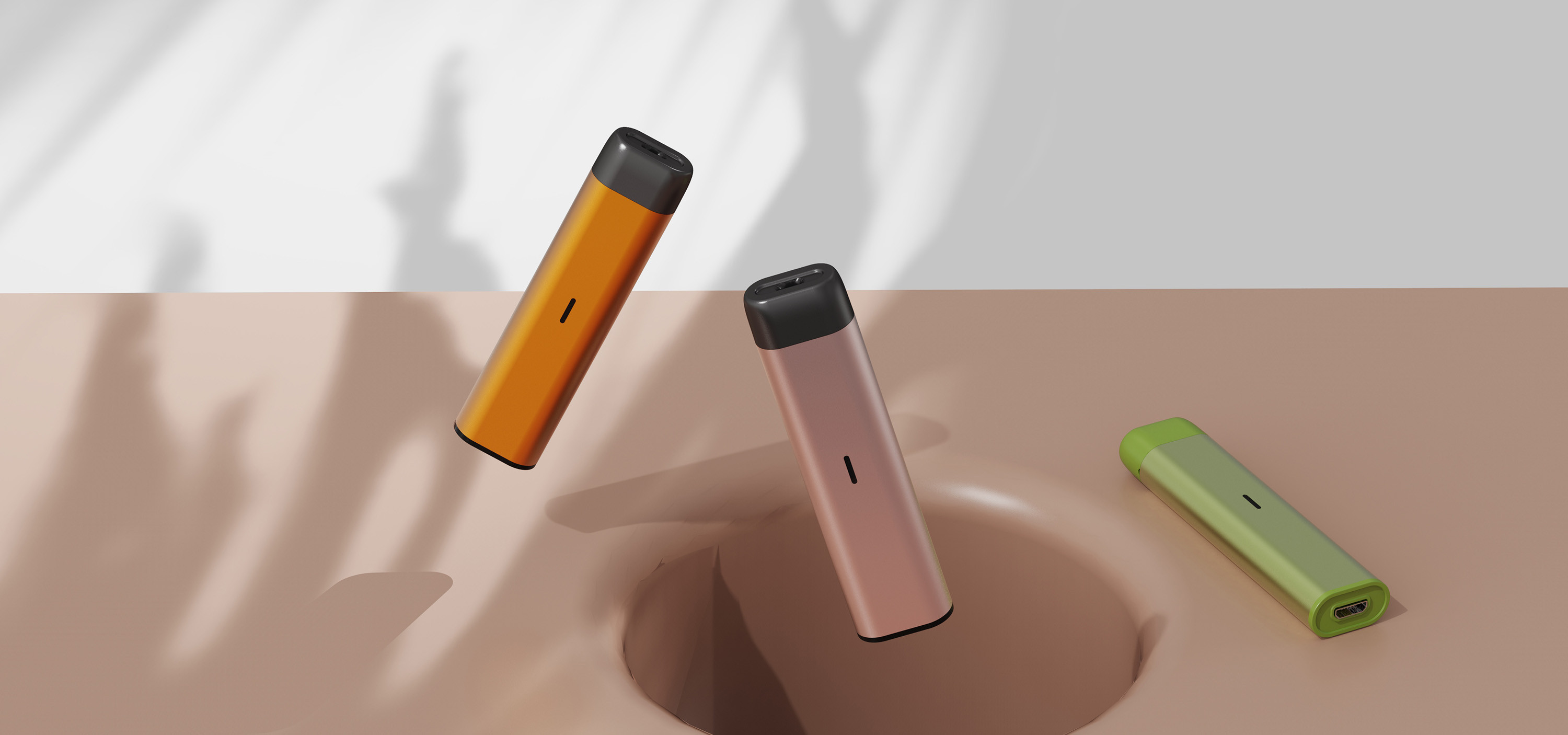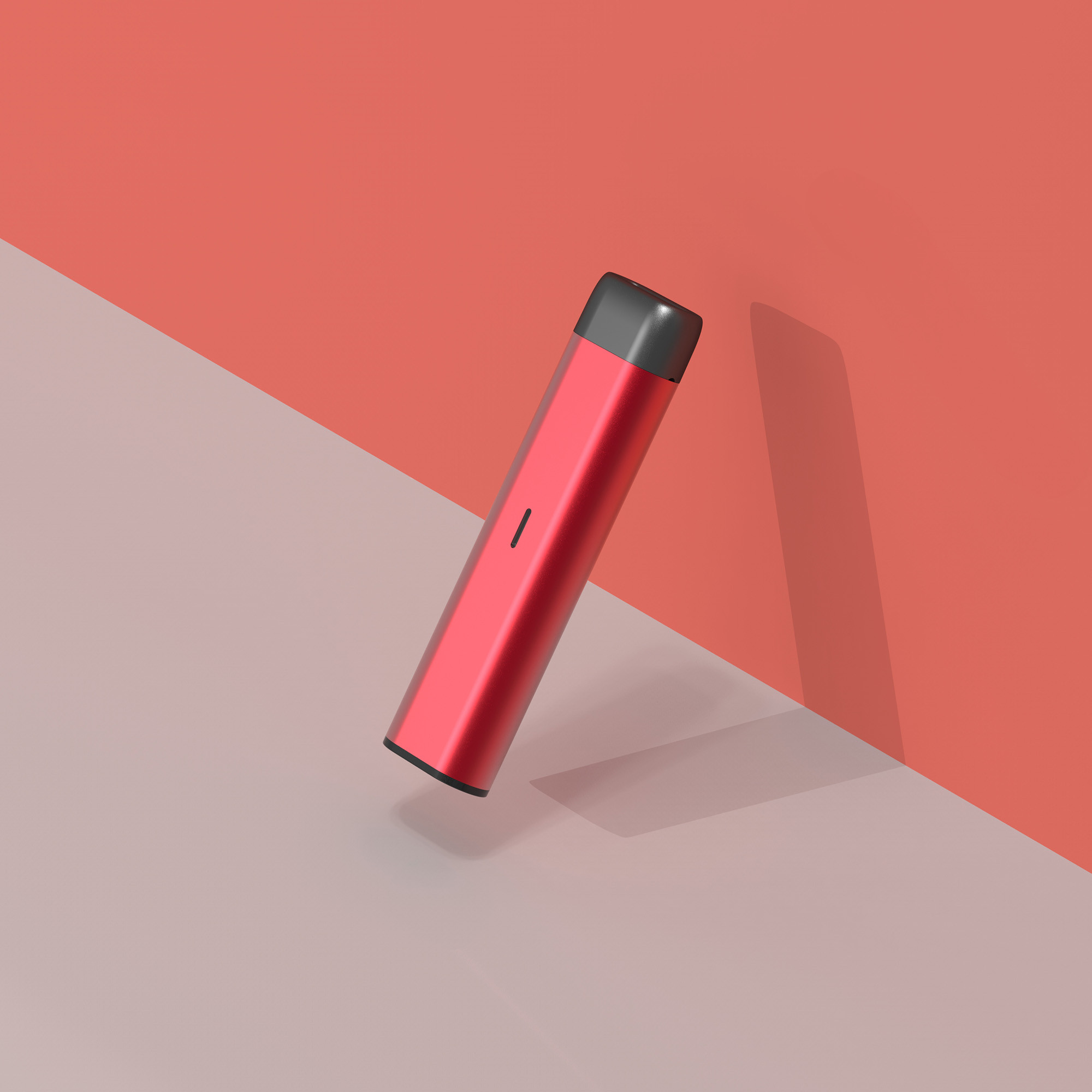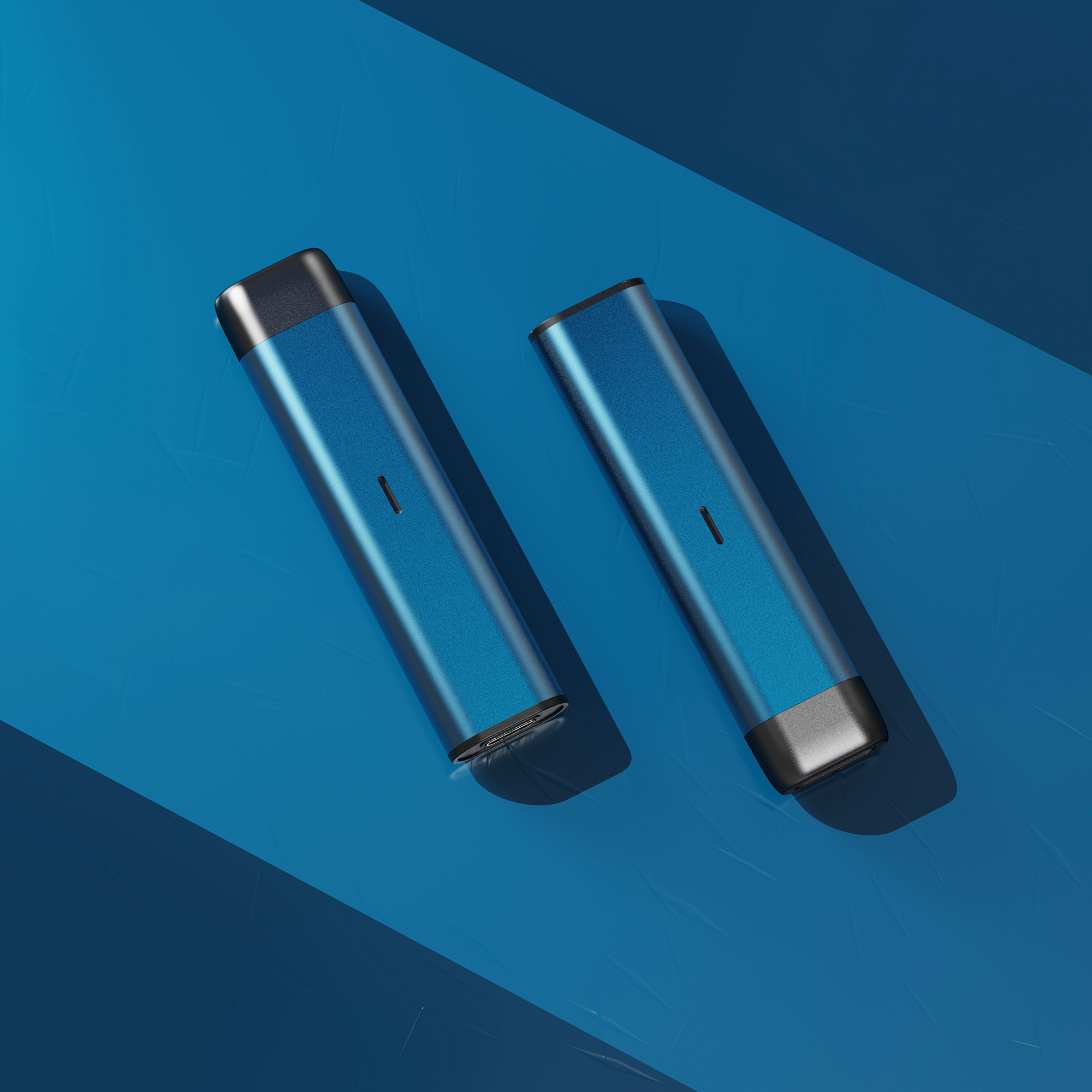 We offer more than just the options shown on the picture. Our customizable service aims to create a unique product for customers and make their brand image more prominent. You just let your imagination run wild. We are responsible for creating it for you.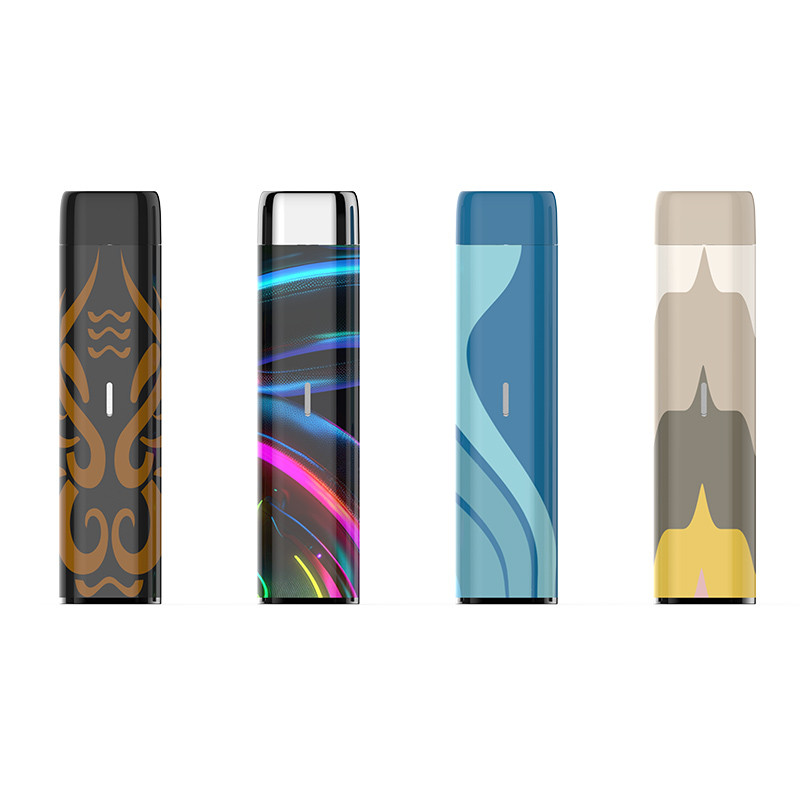 Products are not just ordinary items, but also a carrier for customers to showcase brand image. Clic offers you the flexibility to customize color, surface technique, logo, texture, and capacity based on your brand image and style. The advantage of our product customization is not limited to personalized design on the appearance. We also provide customers with solutions and technical support tailored to their specific needs to ensure that the final product meets their requirements.

At Transpring, we are proud to introduce our TSS (Tailored Smart Solution). Clic is designed to be compatible with our TSS READER, which allows customers to customize the appropriate voltage based on their specific extract. This service not only saves customers testing time and costs, but also increases the matching degree between extract and hardware to ensure optimal performance. No matter which oil you want to try, no obstacles will stand in the way.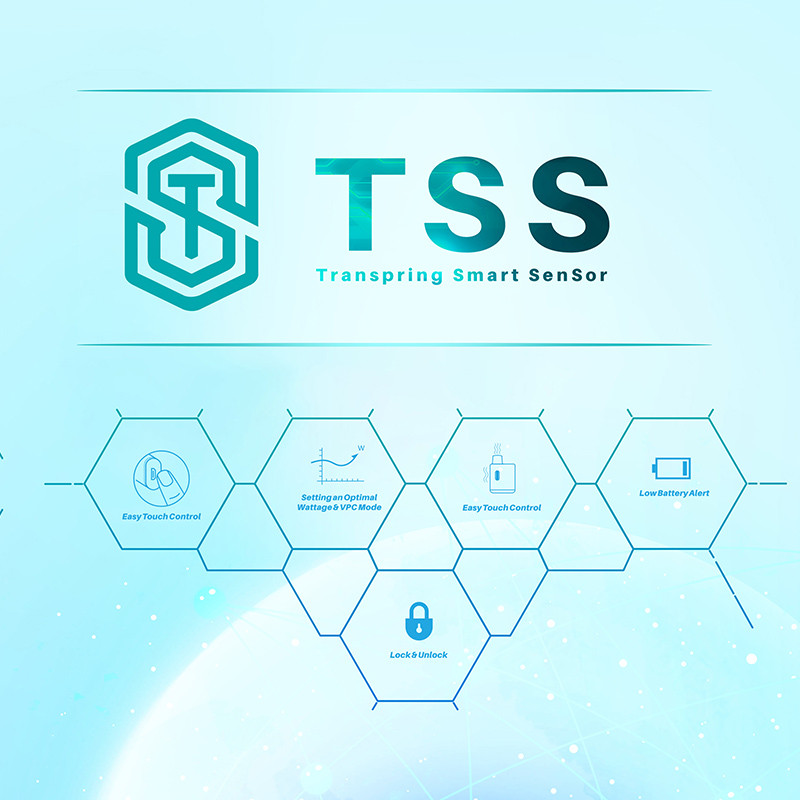 1. Q: What certificates does Transpring have?
A : Transpring has been devoting ourselves to the innovation and producing of vape pens.
Over the years, we have achieved the ISO9001 Quality Management System Certification, all products have passed CE, RHOS, UL, FDA, REACH testing and we also have MSDS REPORT, Air Transport Report, as well as Ocean Shipping Report . We consider quality the soul of Transpring.
For more information, please email info@transpring.com to contact us!

2. Q: How about my products don't work?
A : The quality of our products will be strictly controlled. A compensation will be provided if your order contains defective products. You will also receive assistance if this is caused by your improper operation.
3. Q: How can I place an order?
A :
1). You can contact us via Live Chat on our website, email to info@transpring.com or call +86-13670043215 to get a quotation. Remember to tell us model, quantity, color, battery capacity etc.
2). Tell us your shipping details if no problem about price. I will send you PI to confirm.
3). Producing and shipping will be arranged soon after payment.
4). Tracking number will be provided, and tracking frequently for you!
4. Q: Do you have a branch in the USA?
A : To better provide local services in the USA, we have established a branch in California. All questions about the company and orders can be answered there.
Transpring USA branch company is located in 19275 San Jose Avenue, City of Industry, CA 91748, USA.
You can contact the president of Transpring USA via email or phone as below.
Email: usa@transpring.com
Phone: + 1 626-810-0071/ 626-810-0024
5. Q: Can you do ODM & OEM for us?
A : Transpring is a manufacturer with an experienced R&D team, we have helped with many customers with their OEM & ODM projects. All steps for you to start an ODM & OEM business is just to contact us!
6. Q: How to get TSS customization service?
A : 1) Contact us and get the TSS Option List we provided.
2) Choose the TSS functions you want to custom and specify your requirements via the TSS Option List, including how many touches to switch voltage settings and activate preheat mode, voltage settings, power settings, etc.
3) Get a TSS version device based on your requirement.
7. Q: Clic is so small, is the amount of smoke also small?

A : Clic adopts Hcore Ceramic Heating Element, which makes it have a larger cloud and stronger explosive power in the same volume of vape.
8. Q: Can Clic be capped in batches?

A :
Clic supports automatic oil filling in batches, but does not support batch capping.