Transpring Cannabis Vape Packaging Solution
Share
Issue Time

2023/09/15
Summary
We're thrilled to introduce to you Transpring Cannabis Vape Packaging Solution. We believe that a complete packaging solution can be an added value to your products and make your brands stand out.
Cannabis vape pens come in two types of packaging. One is box-type packaging, which is convenient for wholesalers to fill and cap in batches, and another is retail packaging which reflects the brand culture and product characteristics. For example, budget products usually use simple packaging, but for high-end luxury products, it will be replaced by more exquisite packaging. At Transpring, you can get a full set of packaging solutions to ensure your cannabis vaping travels far less from the pharmacy to the consumer.

Packaging for Automation Filling & Capping

Getting your products to market faster can be achieved with automation. As soon as the products leave the factory, we will match them with unique packaging and jigs according to the customer's automated machine, whether it is disposable vapes, pod systems, or cartridges. When you receive these devices, they are usually held on three trays: mouthpiece tray, oil tank tray, and battery tray. Each tray will be protected by a protective film and foam padding, and then all packaged in a box. Taking these trays out of the box, you can fill and cap fifty or a hundred devices at once, without having to transfer them to a separate jig.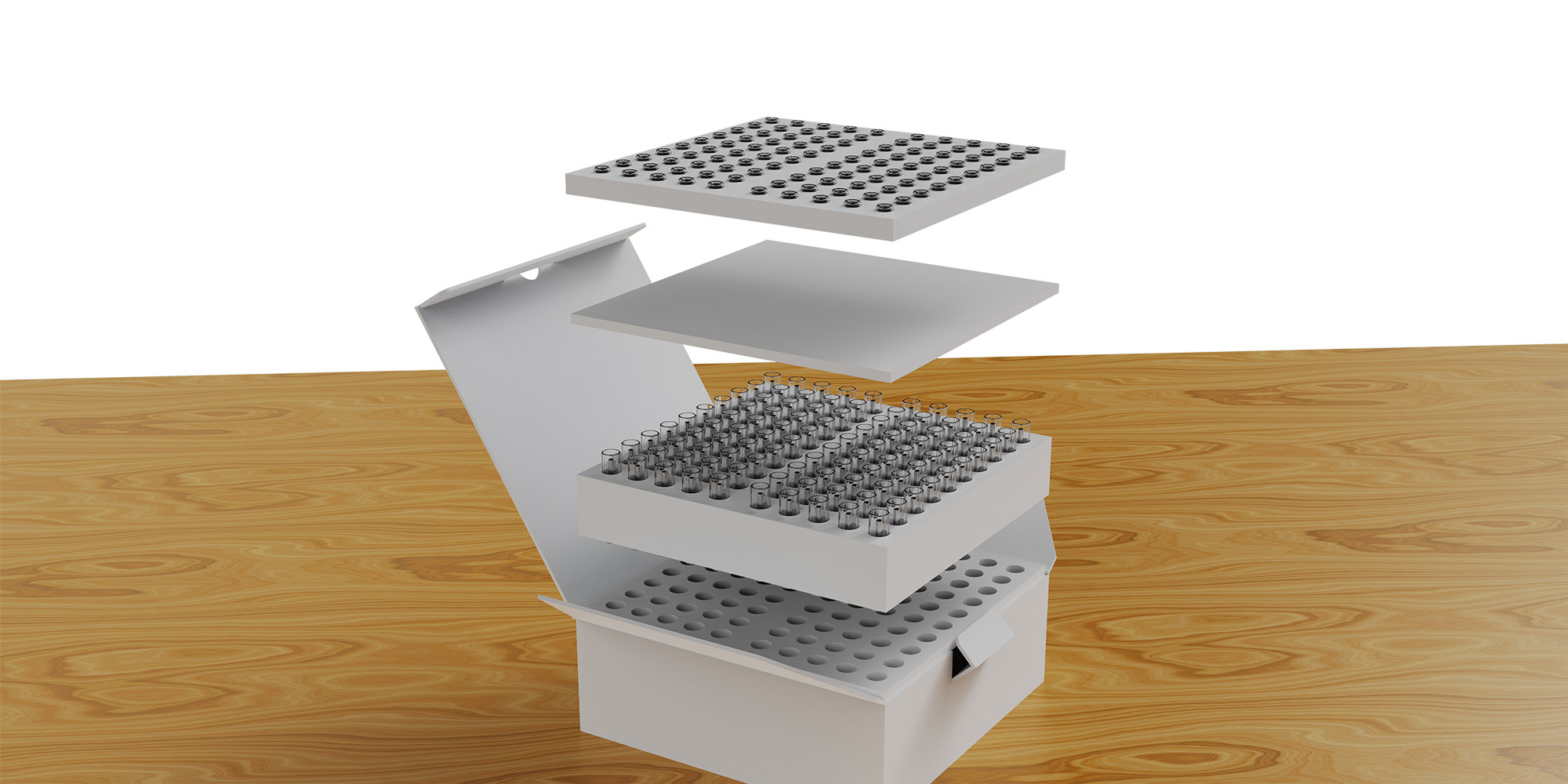 Brand Packaging

Once the empty disposables or cartridges are filled and capped, the next step is customizing the retail packaging box according to your brand style. Work with us and we'll help you customize your hardware while planning suitable retail and display packaging, from drawings and craftsmanship to manufacturing. All you need to do is cap the mouthpieces and place them in the packaging box we provide, then they are ready to sell. Of course, it's all based on your needs, right down to the color scheme and font style. It is always your choice to confirm.
We provide packaging designs in various styles and sizes, such as:

Display box with plastic tubes, which can make your counter look more tidy and allow customers to identify at a glance whether this is what they are looking for;
Luxurious lid and base box and clamshell box that showcase your high-end vape products to their fullest;
Drawer box with hanging tab or child safety button, delivering your idea of user-friendly;
Different-shaped box, allowing you to express your personality;
Simple and affordable blister packaging and paperboard box, serving as a high-cost performance tag;
Let us create your ideal packaging style, or maybe you already have one in mind. We are responsible for transforming concepts into reality.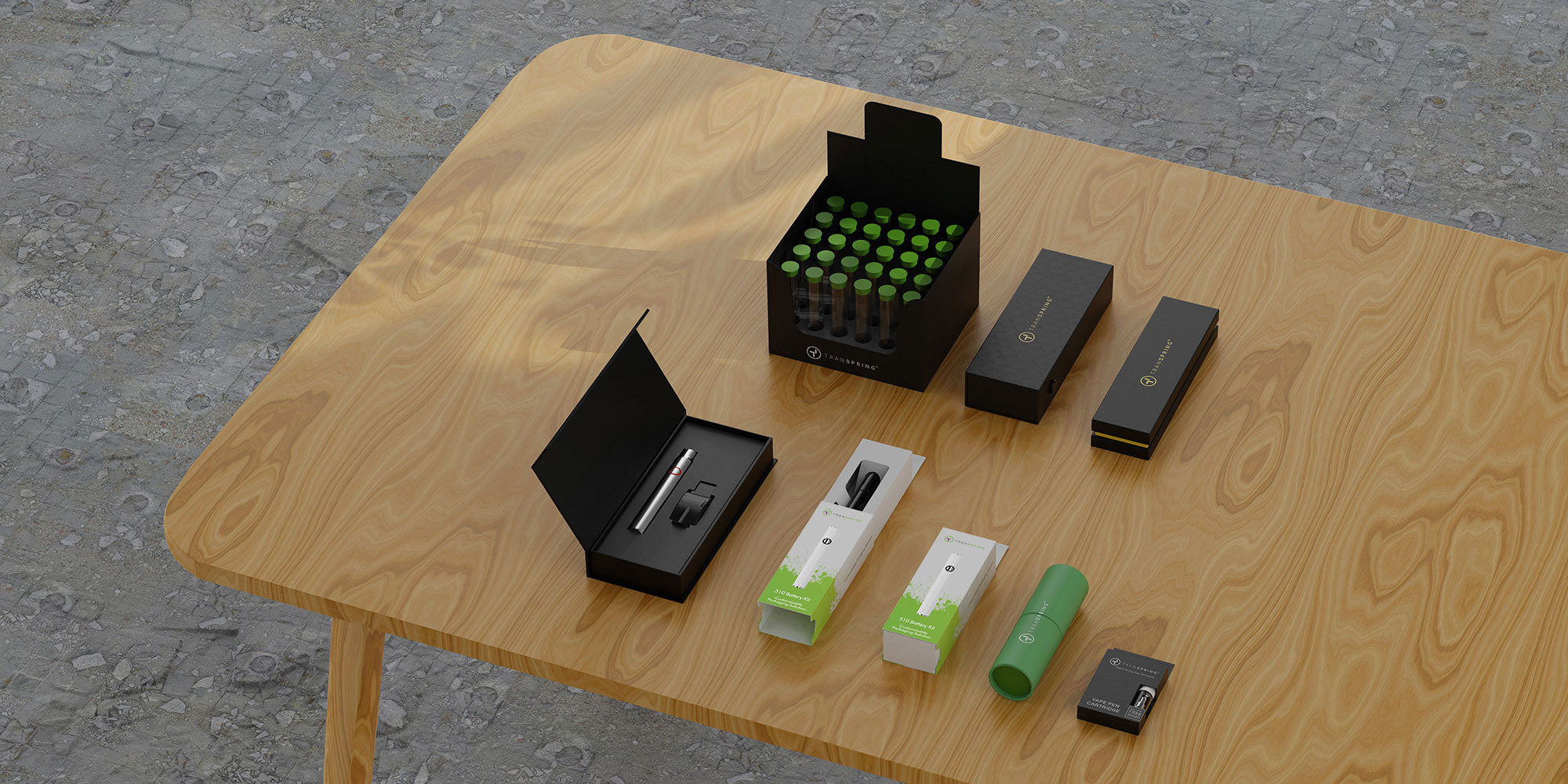 Brand Packaging for Vape Battery

Batteries are one of the most important components of a vape pen, especially for cartridge-loving customers, since they provide the necessary energy to vape the extract. We offer a complete vape battery production line with the lowest minimum order quantity, including the design, manufacturing, and custom accessories (such as USB charging cables) as well as custom retail packaging, and even the process of packing the batteries and accessories into boxes. Upon arrival at your site, they can be immediately put on shelves for sale. There is no need to hire another company to customize them or spend money on packing labor.
Our battery packaging is a customizable drawer box with a convenient pull-out hanging tab and two built-in grooves designed to fix the battery and USB charging cable. It can not only protect the battery from scratches but also make it easier to display at retail. On the outer shell, you can print your logo, product information, and some other unique designs, ensuring they leave a lasting impression.