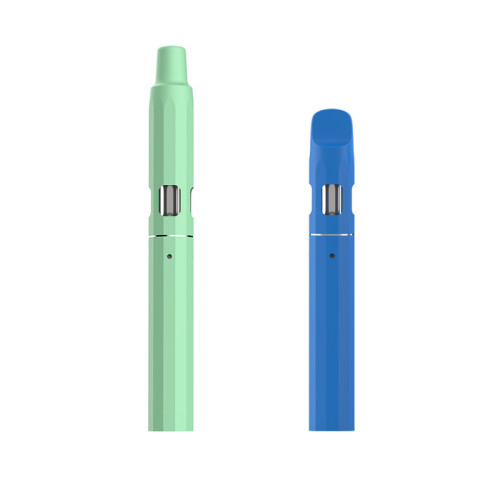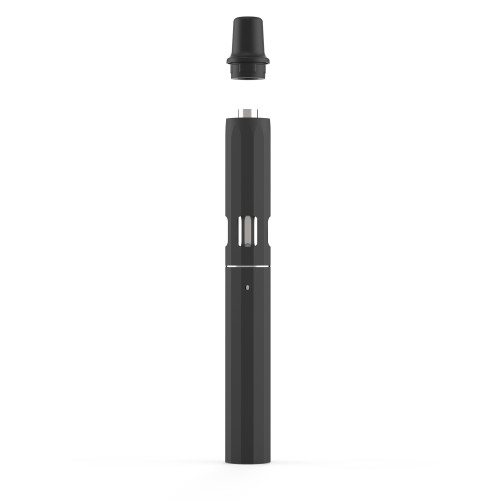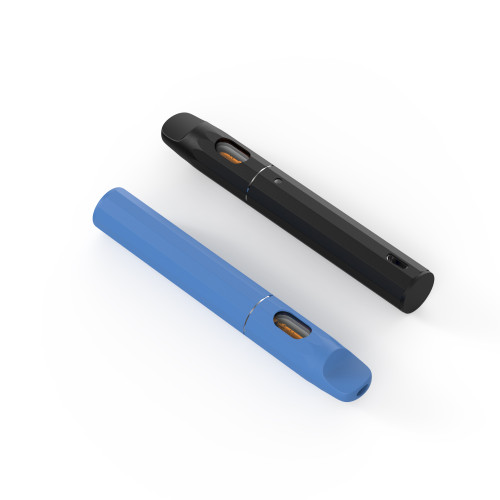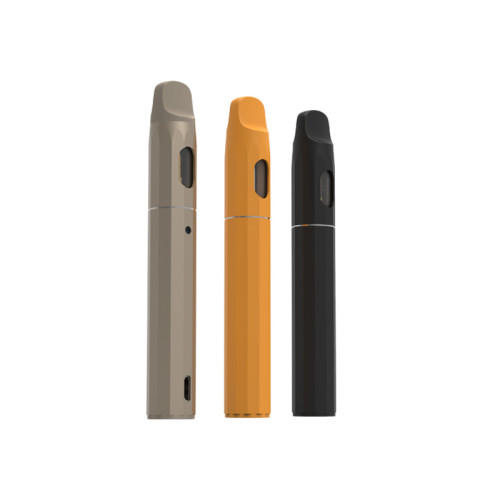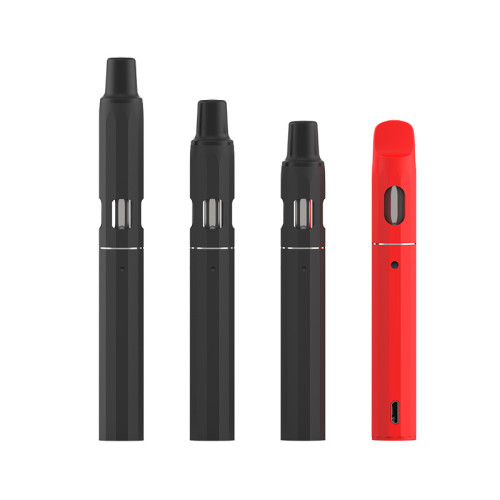 CannaMate™ Vulcan Delta 8 Disposable Vape, Creating Great Thickness and Absolute Purity
Item specifics
Volume

1.0ml/1.5ml/2.5ml or 1.0ml
Coil Type

Hcore®
Mouthpiece Style

Round/Flat
Mouthpiece Material

PC
Tank Type

PCTG
Center Post

SUS316L
Aperture Inlet

4 x Ø1.6mm
Airflow

Side
Filling Method

Top Fill
Resistance

1.0-1.6Ω
Activation

Draw Activation
Battery Capacity

400mAh
Battery Housing

Aluminum Alloy
Charge Port

Micro-USB/Type-C
Dimensions (mm)

Ø 15.2 x 105.5/112.5/126.5mm or Ø15.2 x 105.64mm
Description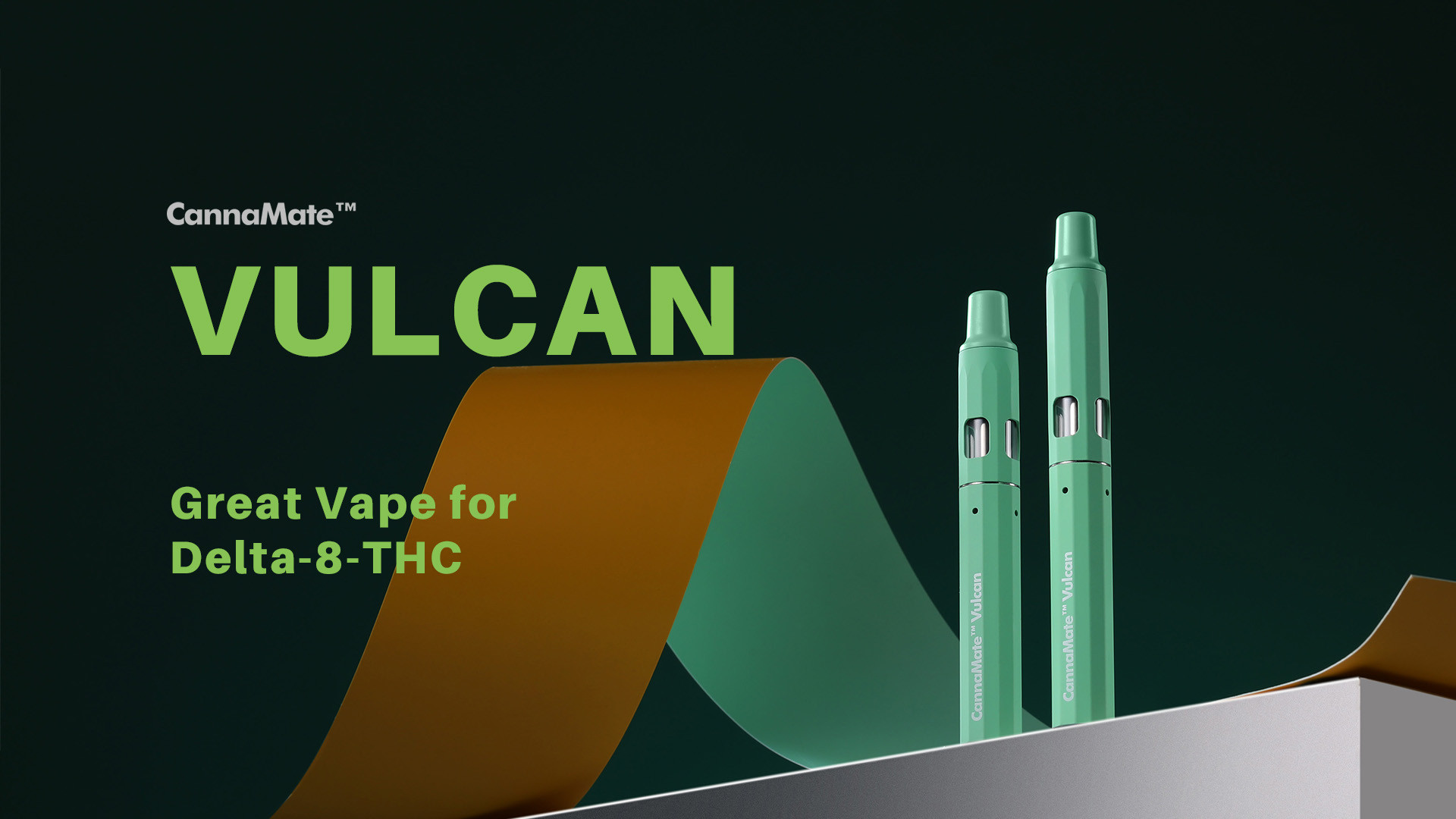 Another legendary Delta 8 disposable vape. Manufactured in high-class aluminum profiles means more surface techniques available. The shell is currently being painted with rubber paint to ensure a comfortable grip. With the philosophy of Hercules in mind, we offer two ergonomically designed appearances here to choose from. You don't have to continue struggling with whether you prefer a cylindrical or flat mouthpiece.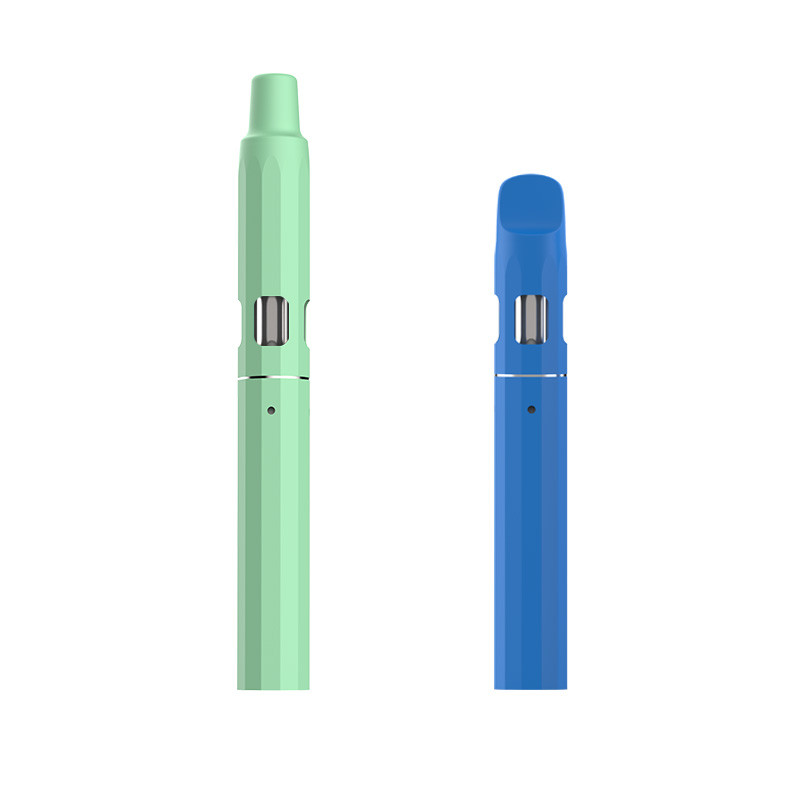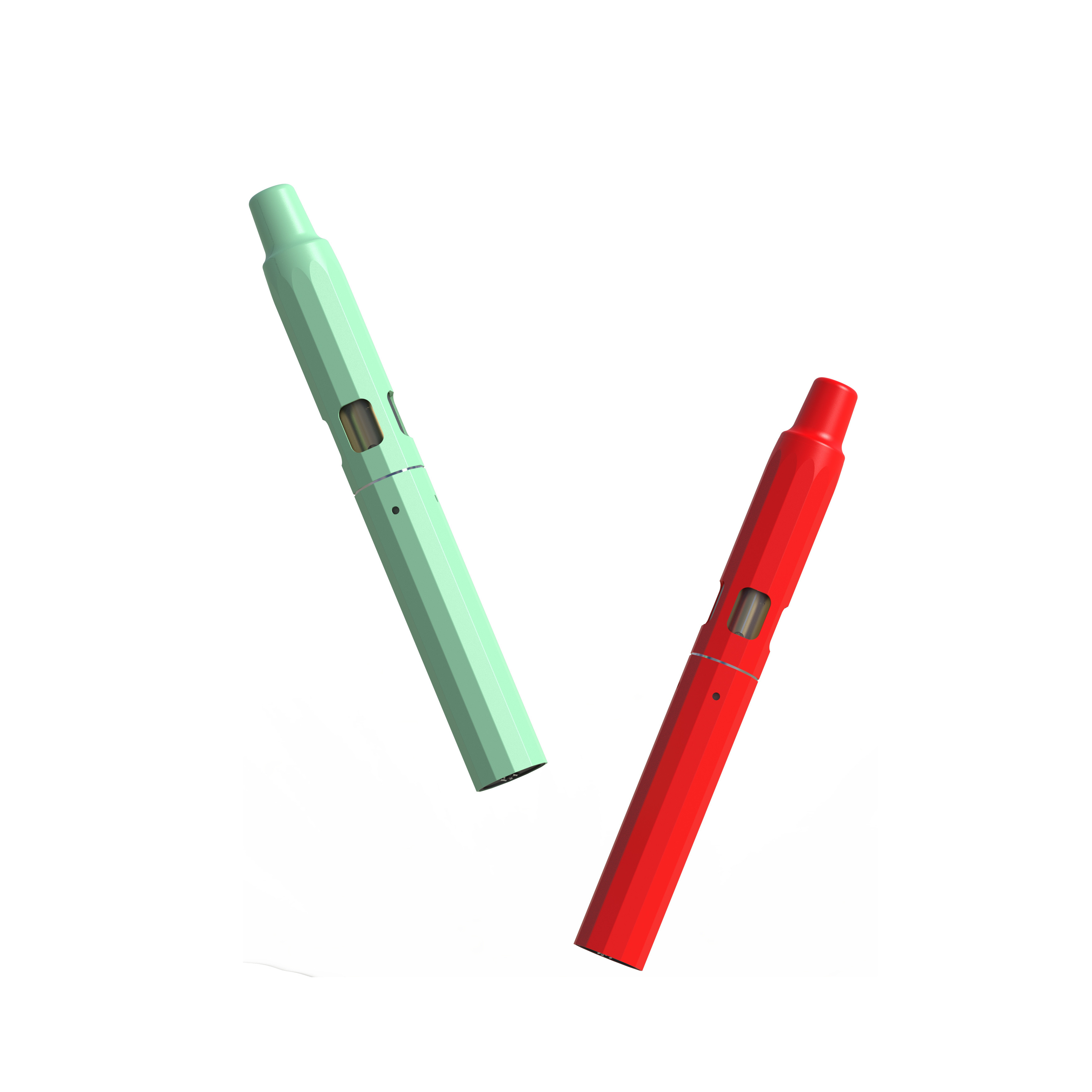 Vulcan embodies everything we believe in when it comes to vaping technology. With the patented sophisticated Advanced Precision Temperature Control (APTC) mechanism of its Hcore Silo™ Plus ceramic heating element and 4 taps on the charge port to activate the preheating mode, CannaMate™ Vulcan becomes the best solution for viscous oils. And if you're looking for a thick cloud disposable, this is definitely what you need.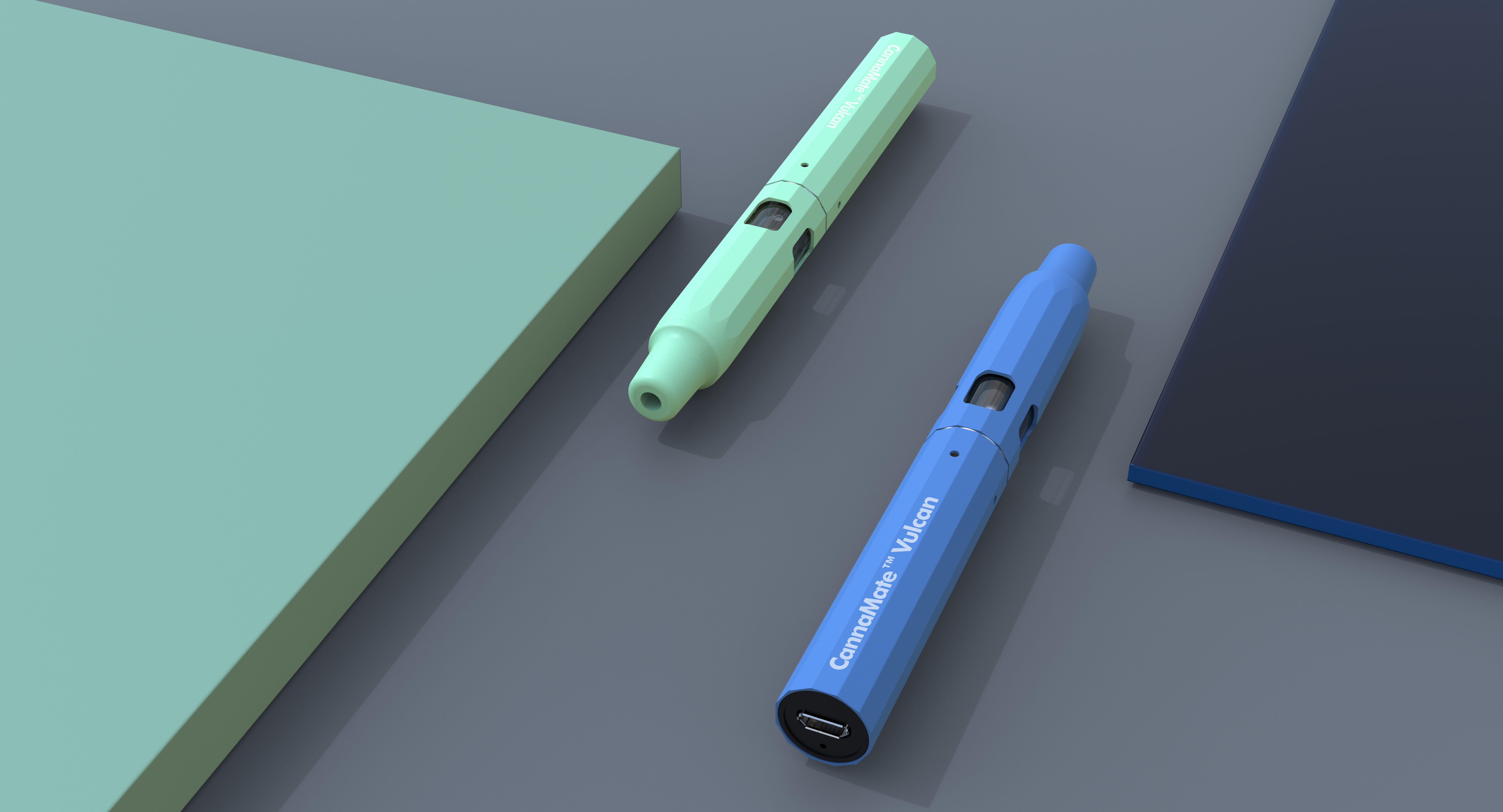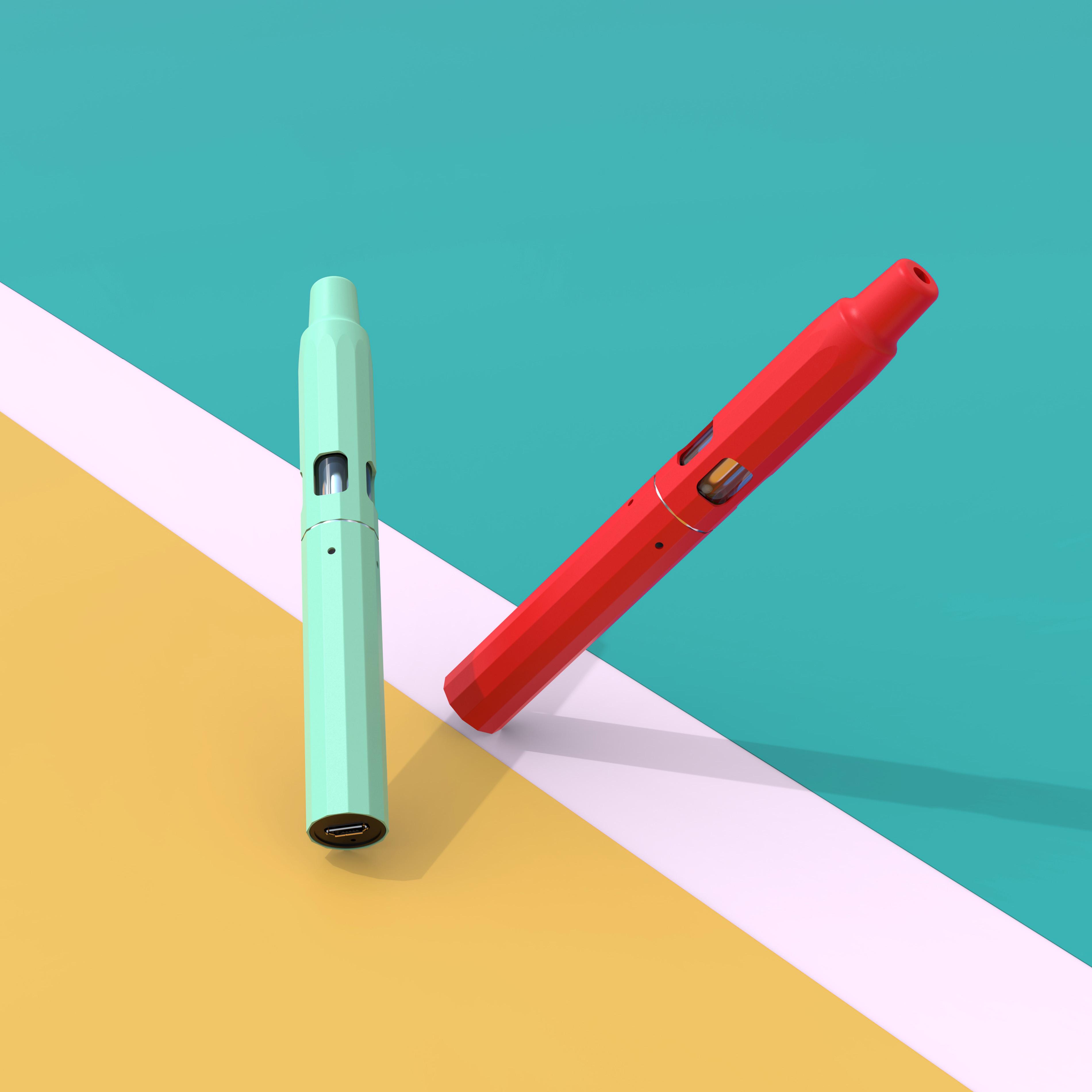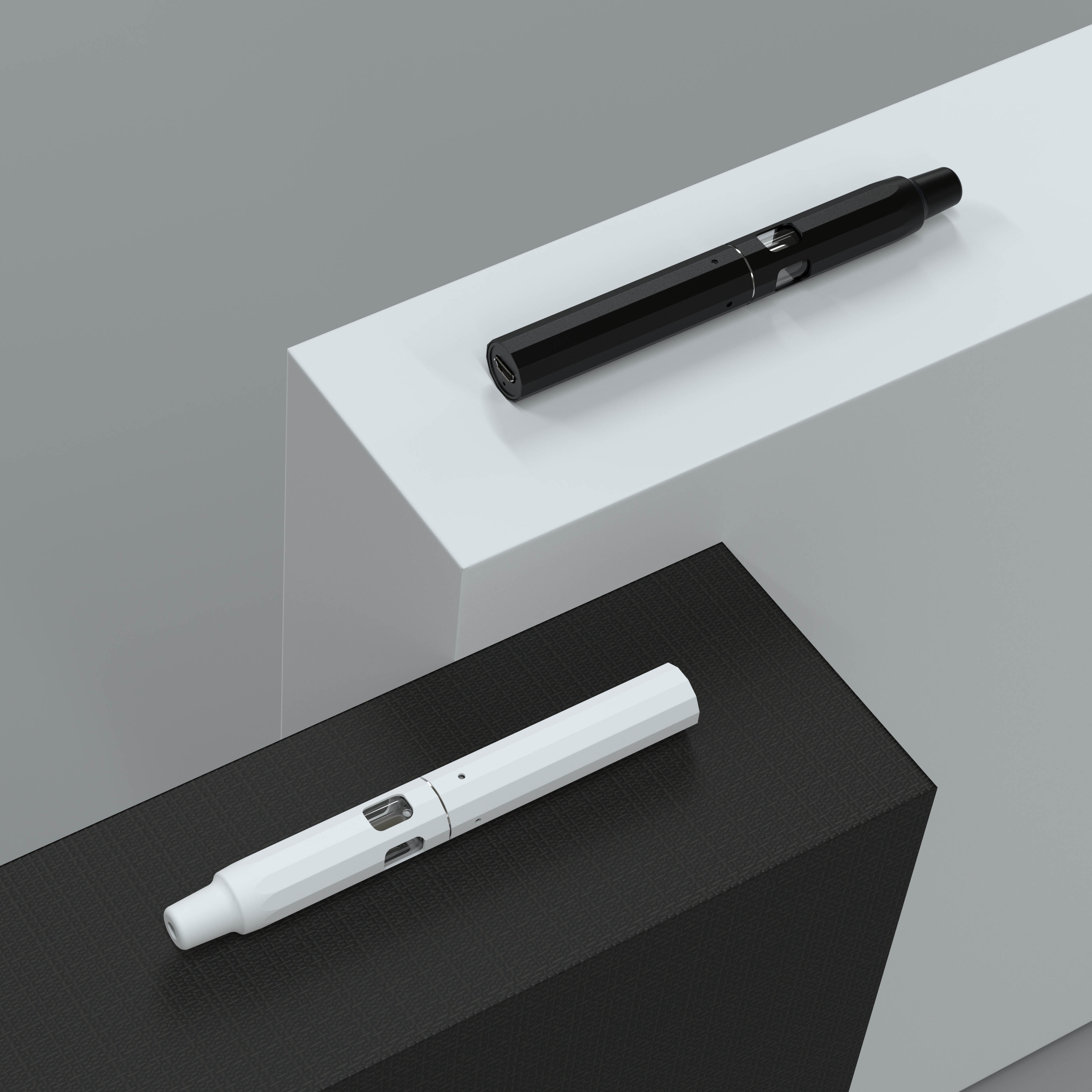 All of our customers are encouraged to customize their products. Personalized vaping pens offer the creative edge of a branded product that stands out from the crowd. Providing your business with customized solutions to satisfy your cannabis branding needs is a core part of the design process at Transpring.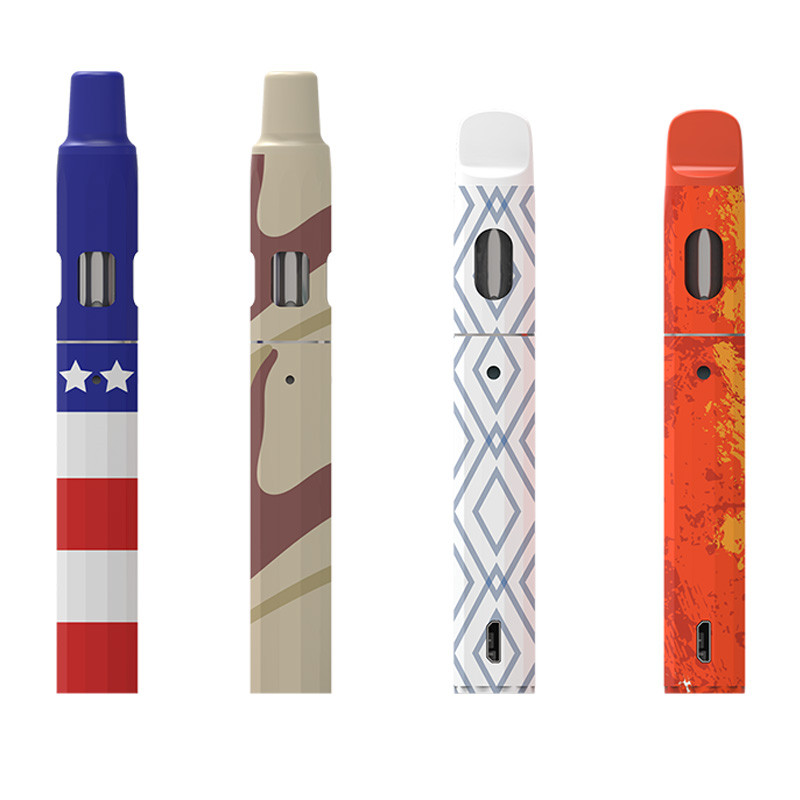 When it comes to Vulcan, you get a lot of options, such as the two appearances pictured here. Additionally, your logo can be customized, and you can choose the color and surface technique that corresponds to your brand, giving you an edge in the market and distinguishing your product from others. Connect Vulcan with our TSS READER, you can set a wattage special for your oil.
The most comprehensive custom choices are here at our Tailored Smart Solution.
Our strong production capacity allows a wide range of stock options that can be customized. Customization is no longer constrained by delivery deadlines.
No doubt, handcrafted cannabis vapes are appreciated. However, as marijuana legalization progresses across the country, so does the demand of the modern marijuana community. When you're desperate for efficiency, filling vape cartridges by hand is nearly impossible to do accurately, and incredibly expensive. Our Vulcan offers efficiency and convenience for automatic filling & capping in a way no other cannabis hardware does.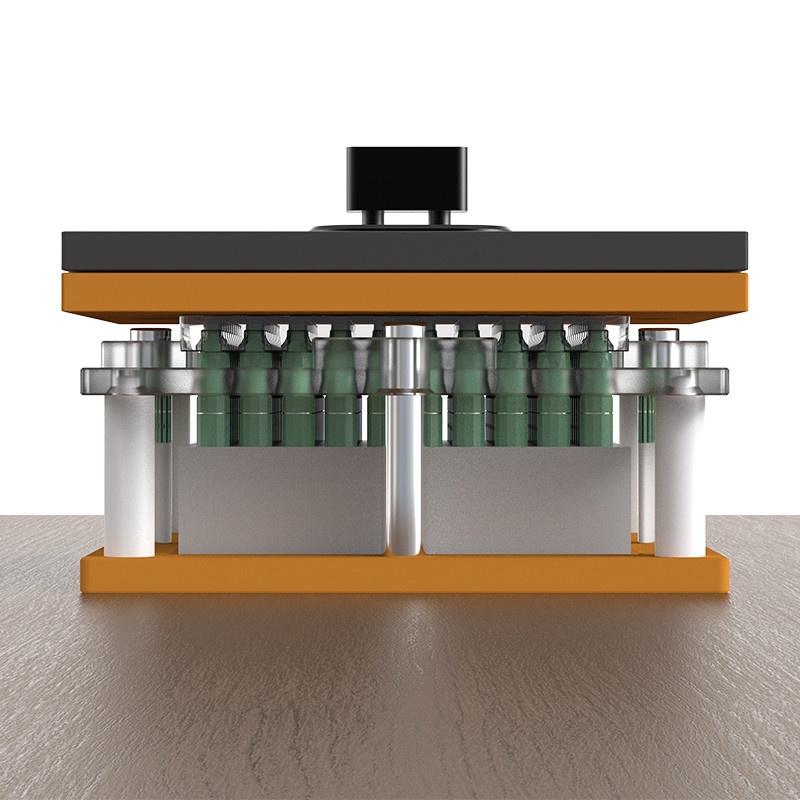 1. Q: What certificates does Transpring have?
A : Transpring has been devoting ourselves to the innovation and producing of vape pens.
Over the years, we have achieved the ISO9001 Quality Management System Certification, all products have passed CE, RHOS, UL, FDA, REACH testing and we also have MSDS REPORT, Air Transport Report, as well as Ocean Shipping Report . We consider quality the soul of Transpring.
For more information, please email info@transpring.com to contact us!

2. Q: How about my products don't work?
A : The quality of our products will be strictly controlled. A compensation will be provided if your order contains defective products. You will also receive assistance if this is caused by your improper operation.
3. Q: How can I place an order?
A :
1). You can contact us via Live Chat on our website, email to info@transpring.com or call +86-13670043215 to get a quotation. Remember to tell us model, quantity, color, battery capacity etc.
2). Tell us your shipping details if no problem about price. I will send you PI to confirm.
3). Producing and shipping will be arranged soon after payment.
4). Tracking number will be provided, and tracking frequently for you!
4. Q: Do you have a branch in the USA?
A : To better provide local services in the USA, we have established a branch in California. All questions about the company and orders can be answered there.
Transpring USA branch company is located in 19275 San Jose Avenue, City of Industry, CA 91748, USA.
You can contact the president of Transpring USA via email or phone as below.
Email: usa@transpring.com
Phone: + 1 626-810-0071/ 626-810-0024
5. Q: Can you do ODM & OEM for us?
A : Transpring is a manufacturer with an experienced R&D team, we have helped with many customers with their OEM & ODM projects. All steps for you to start an ODM & OEM business is just to contact us!
6. Q: How to get TSS customization service?
A : 1) Contact us and get the TSS Option List we provided.
2) Choose the TSS functions you want to custom and specify your requirements via the TSS Option List, including how many touches to switch voltage settings and activate preheat mode, voltage settings, power settings, etc.
3) Get a TSS version device based on your requirement.
7. Q: Can Vulcan carry D9 extract?
A : It can, of course. You will get help from our R&D team if you have special extract.