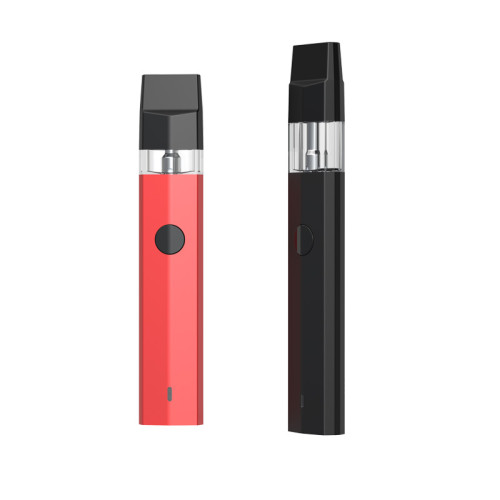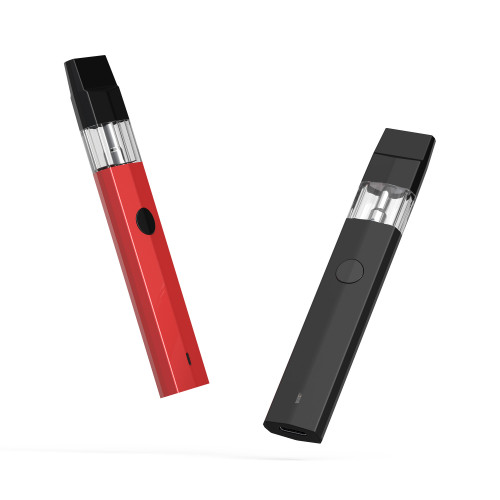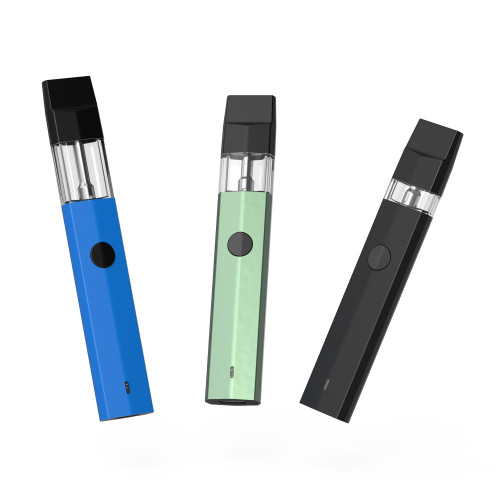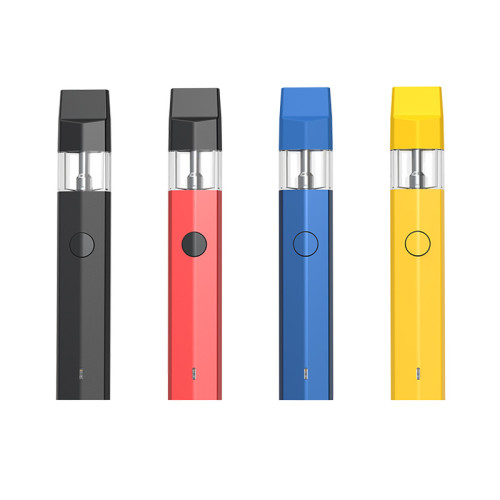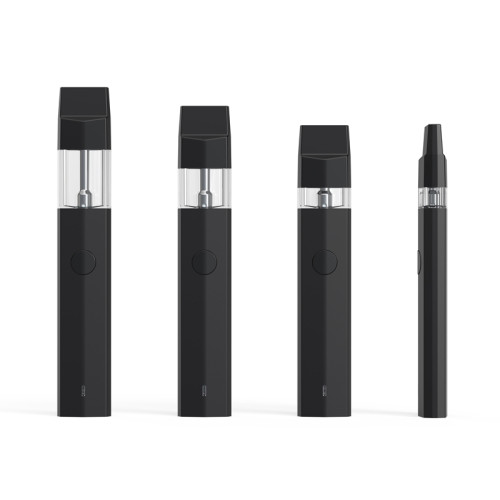 CannaMate™ Peak High-end Disposable Vape Pen for High Level Experience
Item specifics
Volume

0.5ml/1.0ml/2.0ml
Coil Type

Hcore®
Mouthpiece Style

Flat
Mouthpiece Material

PC
Tank Type

PCTG
Center Post

SUS316L
Aperture Inlet

4 x Ø1.6mm
Airflow

Bottom
Resistance

1.4Ω
Activation

Button Activation
Battery Capacity

280mAh
Battery Housing

Aluminum Alloy
Output Voltage

3.5V (customizable)
Charge Port

Type-C
Dimensions (mm)

19.5 x 10.6 x 105.6mm/110.6mm
Description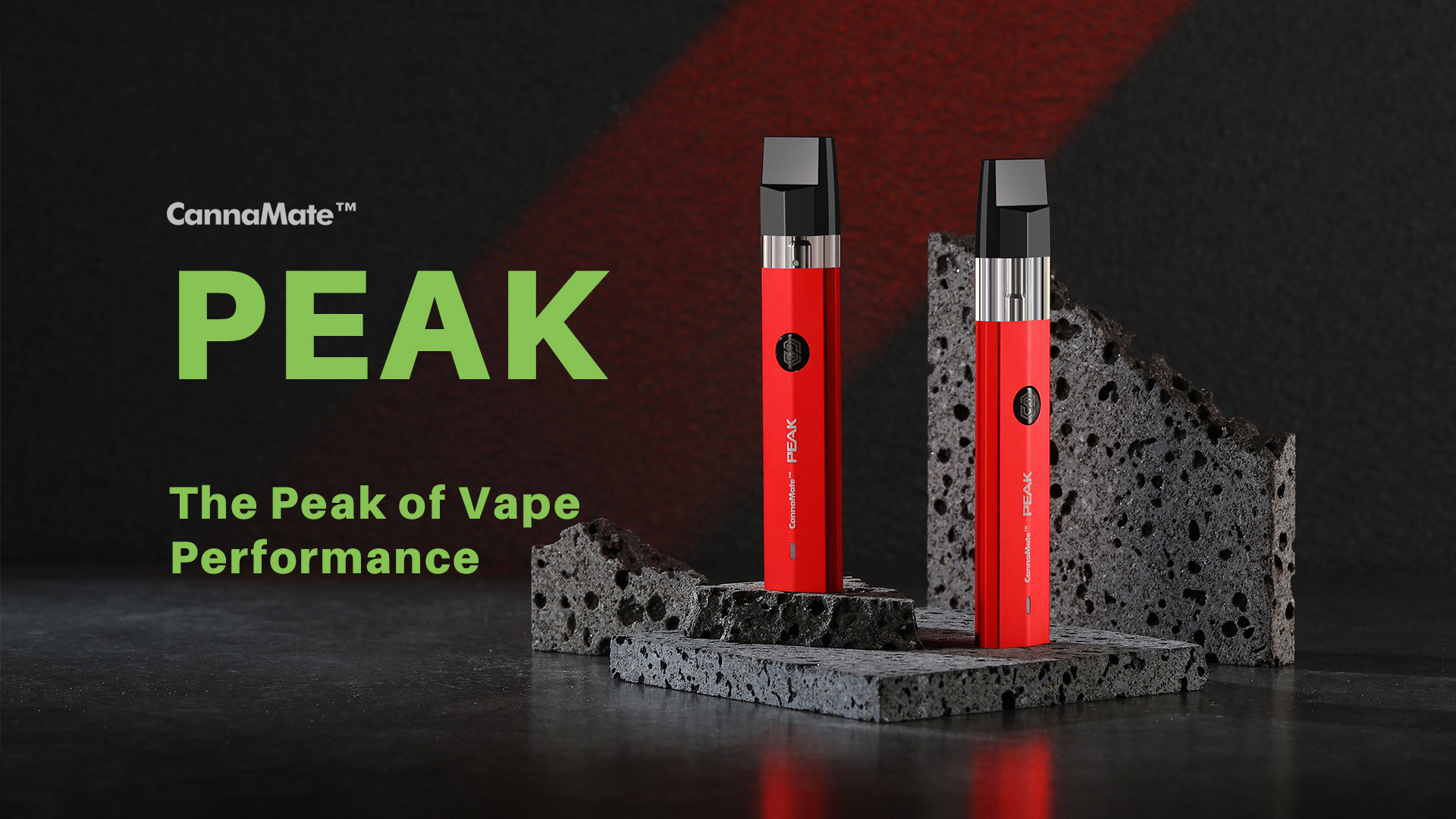 High-end and Controllable
Having a thin and sleek body, the Transpring CannaMateTM Peak allows your customers to enjoy the wonderful experience of cannabis oil anytime, anywhere. It features a 360-degree visible oil tank that allows users to observe the status of the oil. LED light and button match, the operation is flexible, and the performance status is clear at a glance. The Type-C charging port is designed at the bottom for recharging, aiming to let cannabis consumers enjoy the last drop with no waste.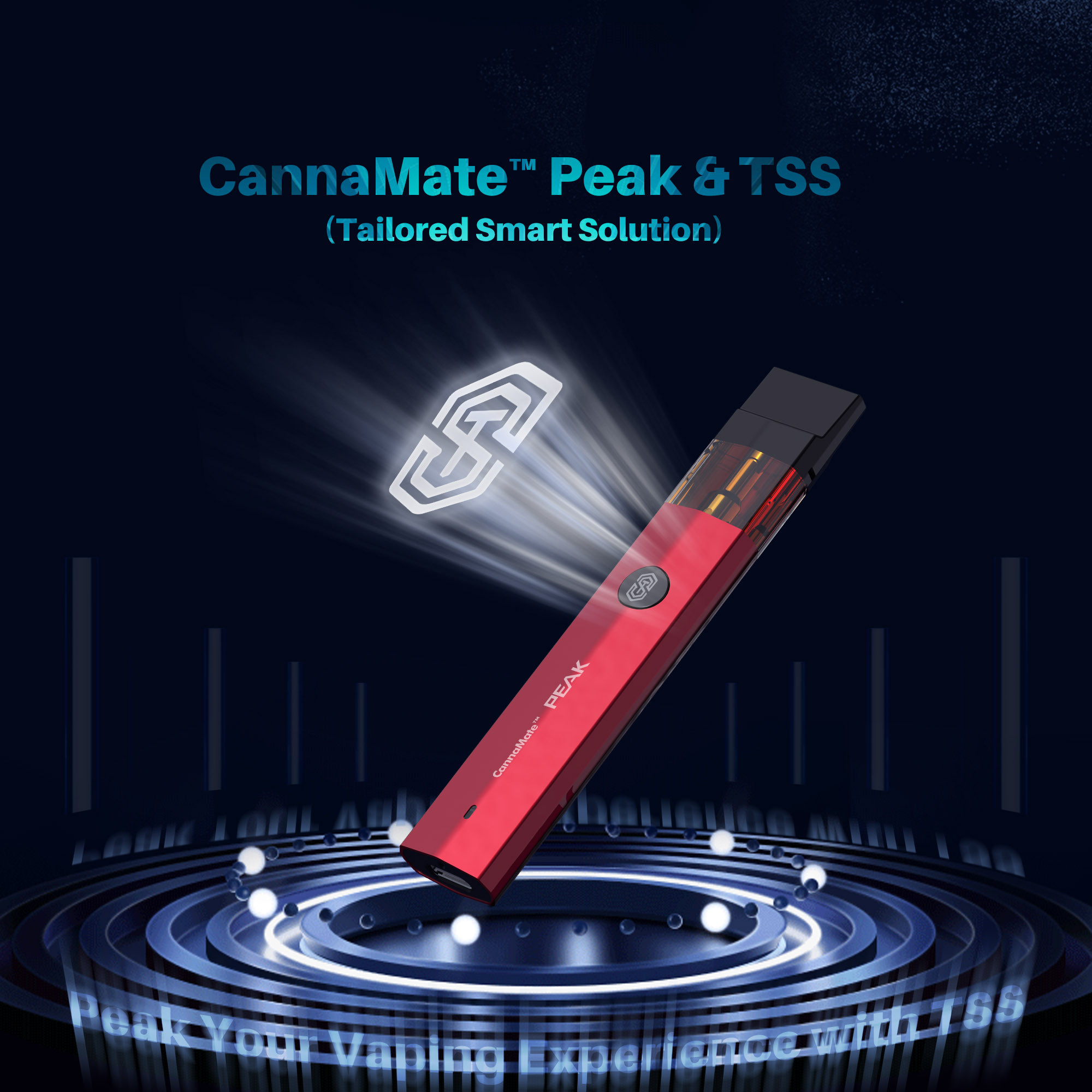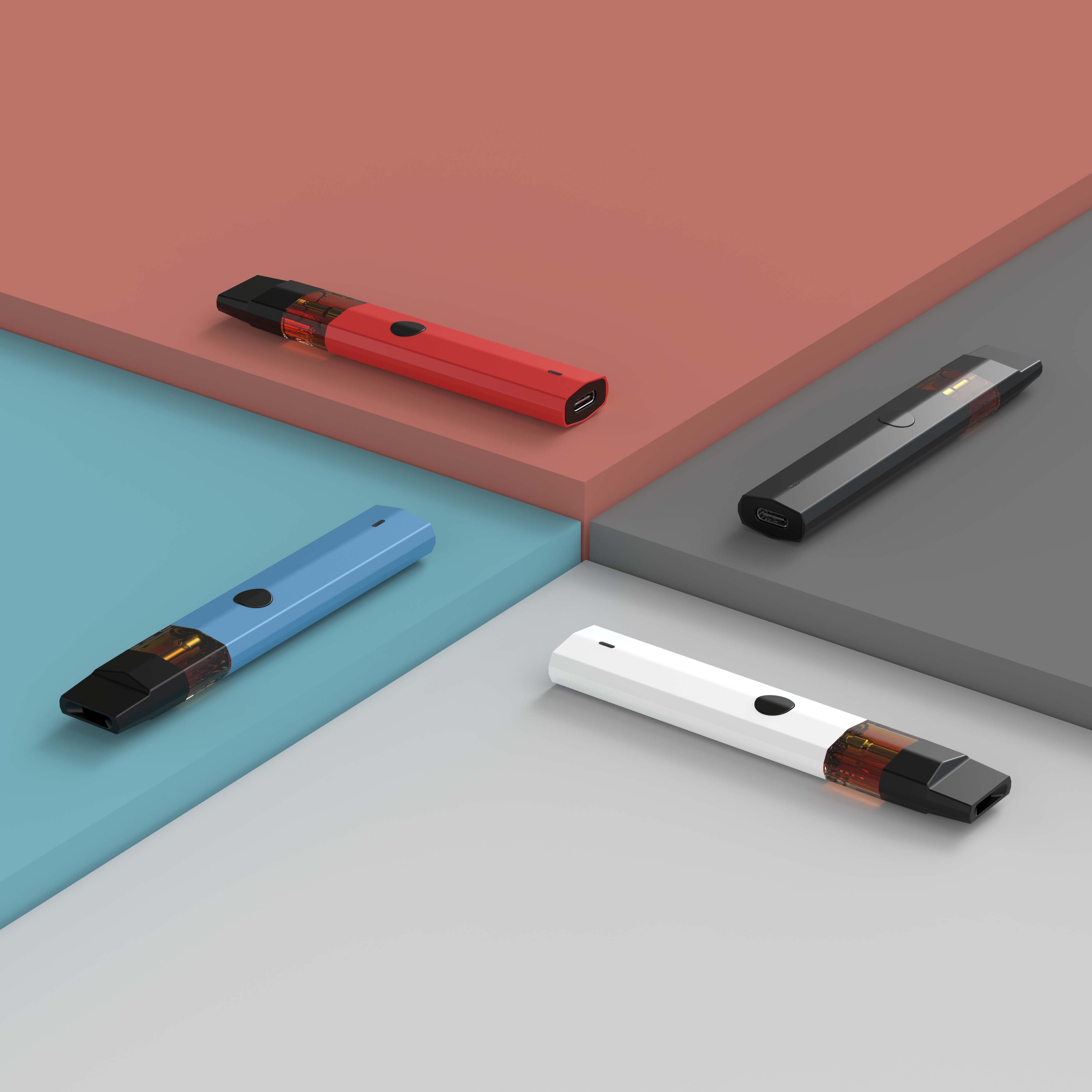 Functional and Innovative
Filling vapes got easier, CannaMateTM Peak is a disposable vape pen special with an oil tank in an Open-Top design, ideal for anyone starting their vaping business. And the V-shape bottom of the oil tank ensures cannabis oil flows smoothly into the oil inlets, avoiding waste. Equipped with Hcore® ceramic core, it improves the heating speed and atomization effect, enabling users to enjoy a better atomization experience. Besides, we will offer TSS (Tailored Smart Solution) to assist customers in more intuitive customization of the product. CannaMateTM Peak is supported to be connected with our testing device TSS READER to find out the most optimal power and achieve more pure flavors.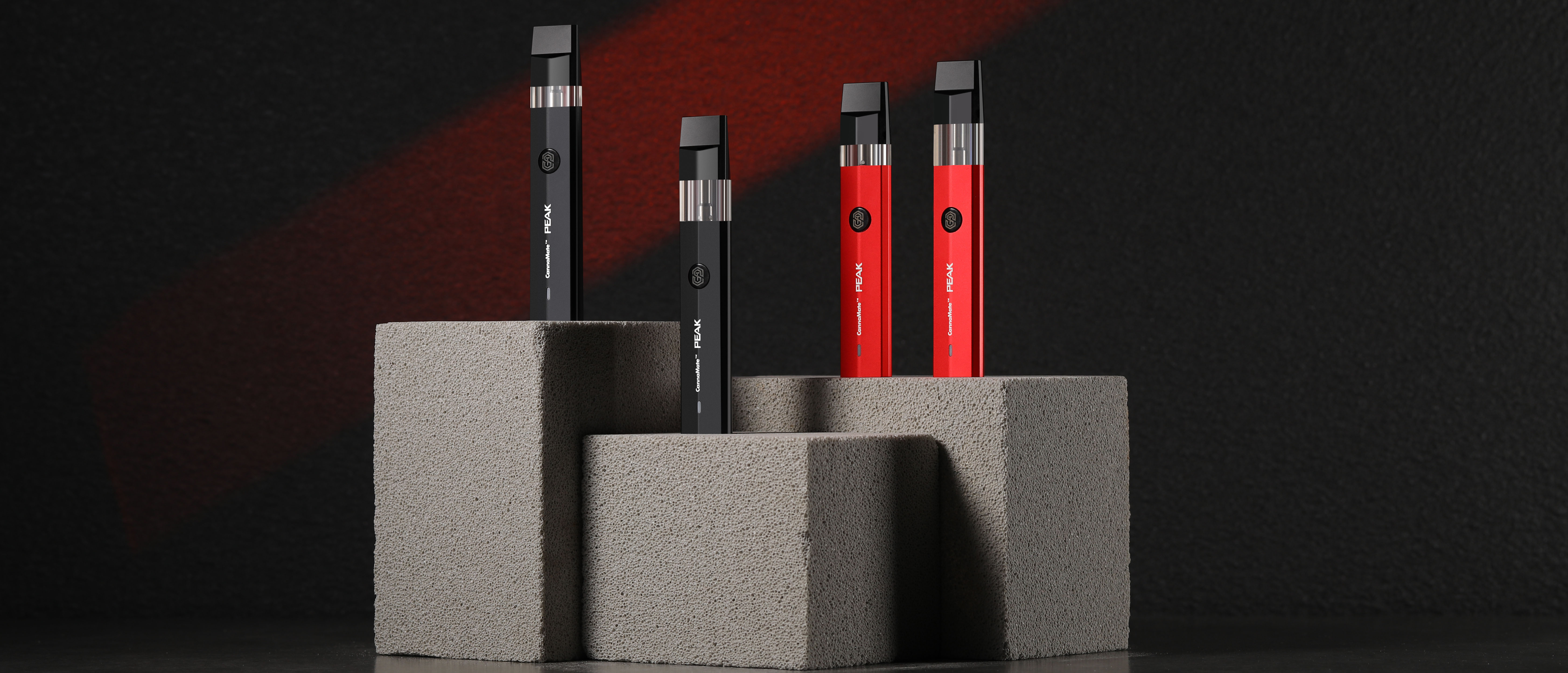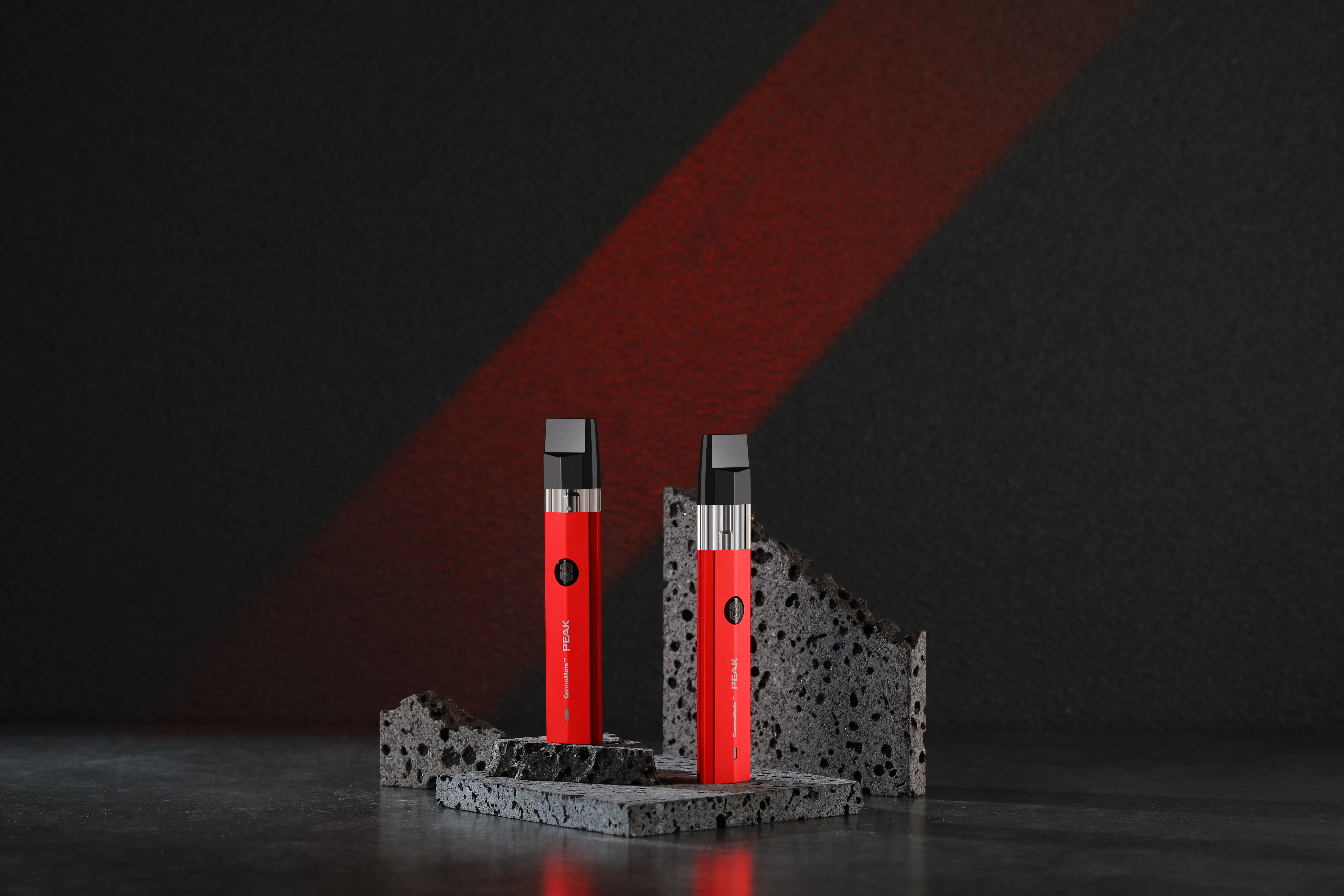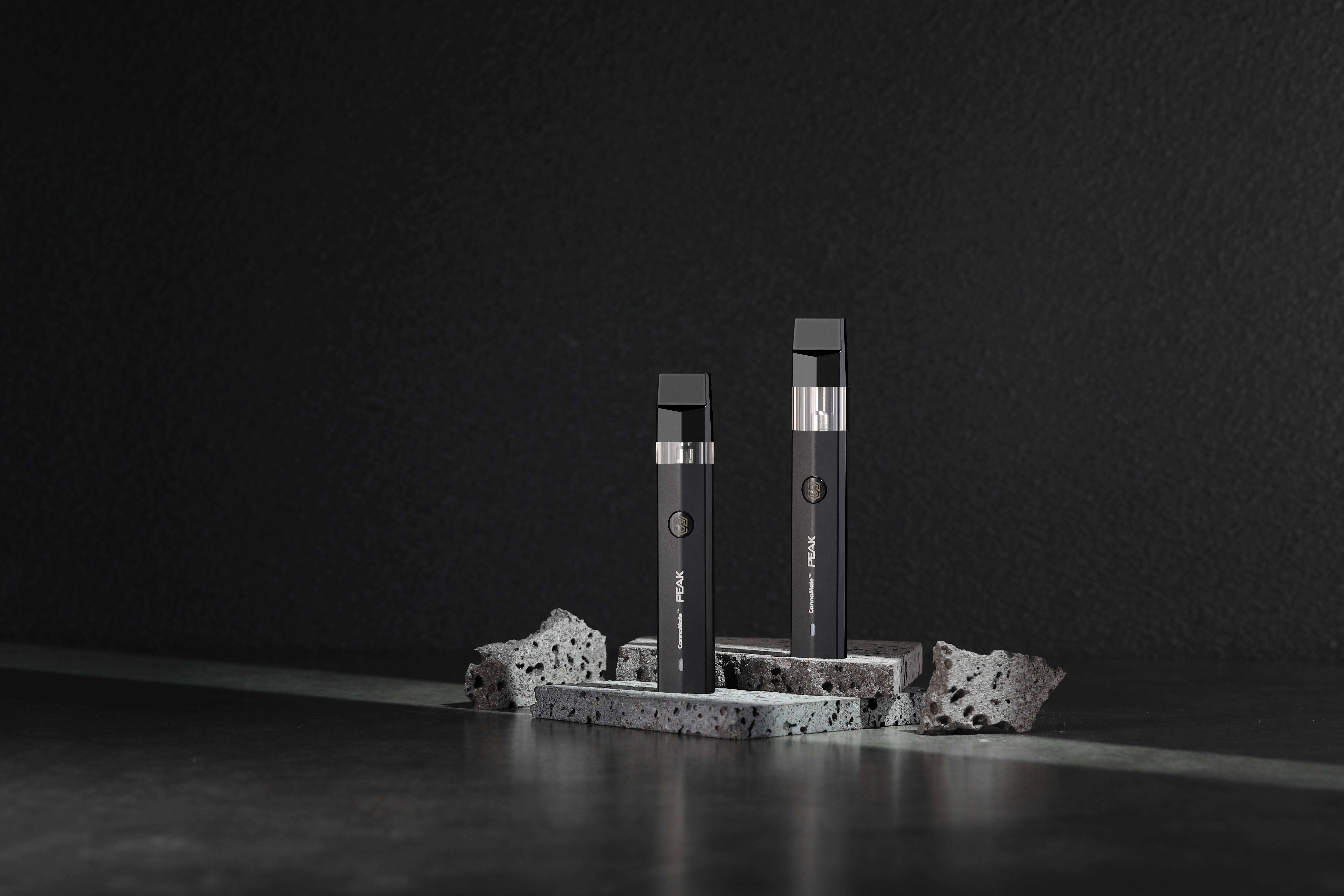 What to do when you want to build your own vape brand and boost your business quickly? As we all know, high-quality products will make you stand out to consumers, and a unique logo will help them find you. But these can't stand alone. Transpring will provide a detailed customized solution for you.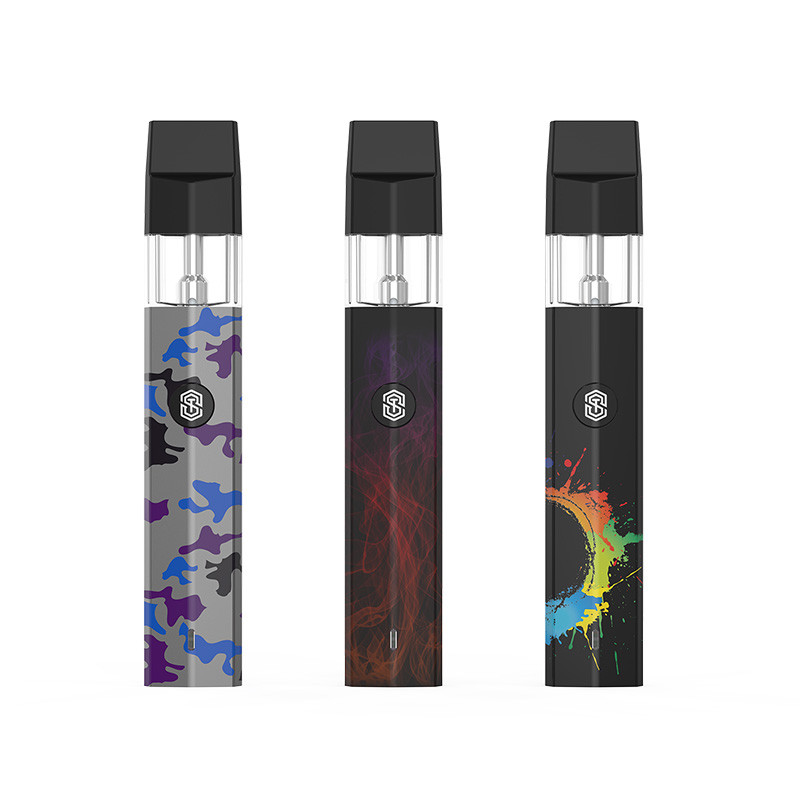 Work with our design team to get ahead of the fierce competition.
Our company offers a variety of personalized customization options, including color, capacity, texture, logo, surface technics, and even internal structure.

All materials are quality controlled to meet our standards and the standards of testing for hard metals and other harmful materials.
You can customize the product according to your oil by choosing the items you need.
Whether you want a new design from scratch or if you already have a framework, we'll assist you in reaching your goals.
This will barge your product to the forefront and provide your clients with a more professional experience.
The traditional manual filling method is no longer relevant for those who want to expand their production.
It is automation should be the best partner for quantity production.
Customize your tray and jig for accurate and quick filling now.
Transpring tray gives customers the option of bringing a tray of cartridges to the filling needle and capping machine instead of taking out each one to them.
And the jig can ensure 100% accuracy.
Our technical team has rich experience and professional knowledge, which means that every customer can get the best service.
We work closely with our customers to understand their products and filling machines, then provide the most suitable solution.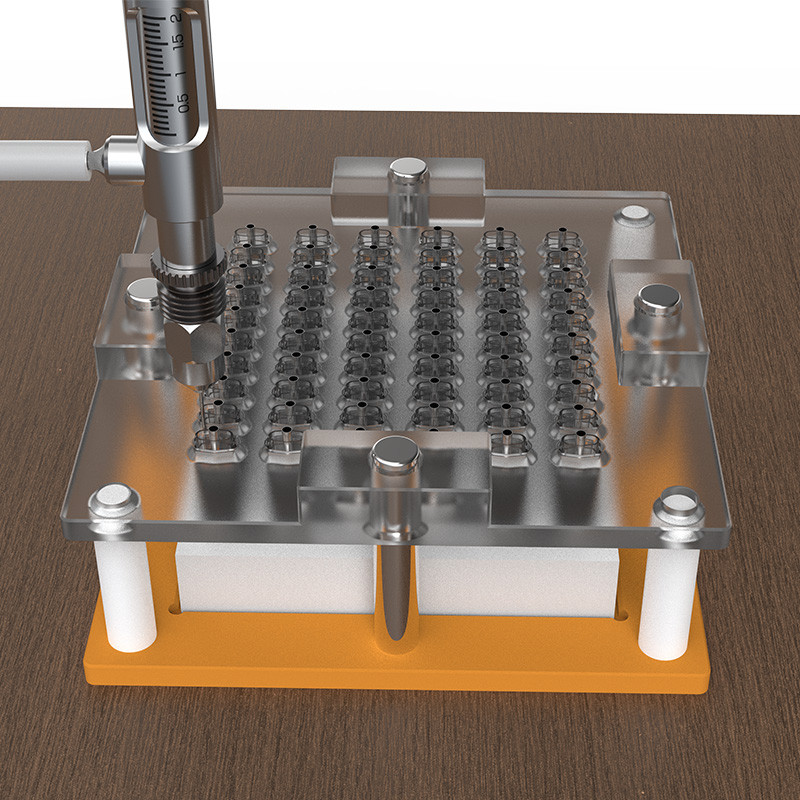 1. Q: What certificates does Transpring have?
A : Transpring has been devoting ourselves to the innovation and producing of vape pens.
Over the years, we have achieved the ISO9001 Quality Management System Certification, all products have passed CE, RHOS, UL, FDA, REACH testing and we also have MSDS REPORT, Air Transport Report, as well as Ocean Shipping Report . We consider quality the soul of Transpring.
For more information, please email info@transpring.com to contact us!

2. Q: How about my products don't work?
A : The quality of our products will be strictly controlled. A compensation will be provided if your order contains defective products. You will also receive assistance if this is caused by your improper operation.
3. Q: How can I place an order?
A :
1). You can contact us via Live Chat on our website, email to info@transpring.com or call +86-13670043215 to get a quotation. Remember to tell us model, quantity, color, battery capacity etc.
2). Tell us your shipping details if no problem about price. I will send you PI to confirm.
3). Producing and shipping will be arranged soon after payment.
4). Tracking number will be provided, and tracking frequently for you!
4. Q: Do you have a branch in the USA?
A : To better provide local services in the USA, we have established a branch in California. All questions about the company and orders can be answered there.
Transpring USA branch company is located in 19275 San Jose Avenue, City of Industry, CA 91748, USA.
You can contact the president of Transpring USA via email or phone as below.
Email: usa@transpring.com
Phone: + 1 626-810-0071/ 626-810-0024
5. Q: Can you do ODM & OEM for us?
A : Transpring is a manufacturer with an experienced R&D team, we have helped with many customers with their OEM & ODM projects. All steps for you to start an ODM & OEM business is just to contact us!
6. Q: How to get TSS customization service?
A : 1) Contact us and get the TSS Option List we provided.
2) Choose the TSS functions you want to custom and specify your requirements via the TSS Option List, including how many touches to switch voltage settings and activate preheat mode, voltage settings, power settings, etc.
3) Get a TSS version device based on your requirement.
7. Q: Is CannaMateTM Peak rechargeable and how to charge it?
A : This product is a rechargeable disposable vape. It can be charged with a type-c charging cable when the battery is out of power.
8. Q: How to use CannaMateTM Peak with button?
A : 5 clicks to turn on/off the device.
2 clicks to activate preheat mode and 1 to stop.
Vape by puffing while holding down the button.