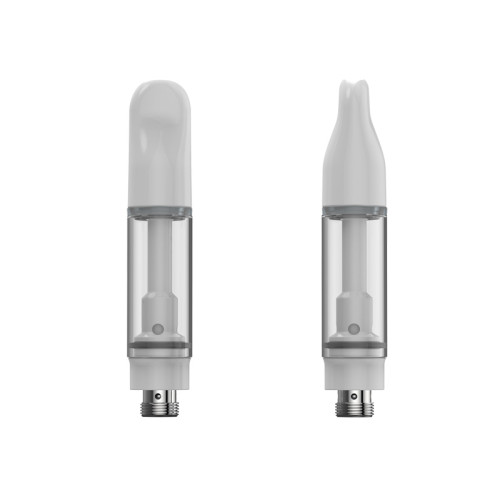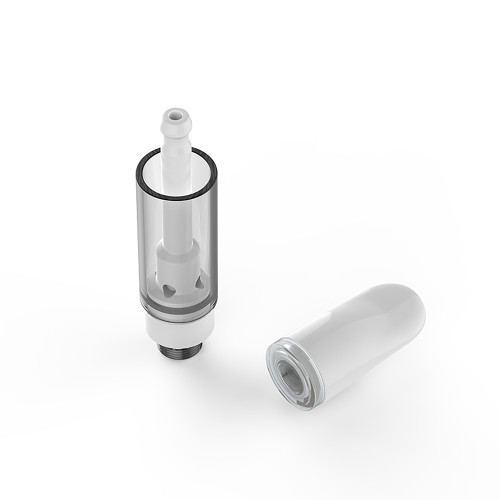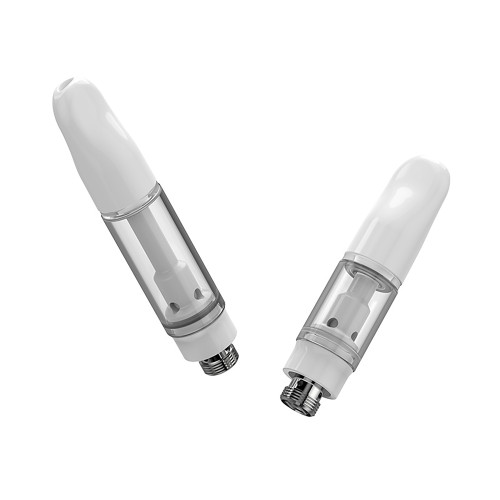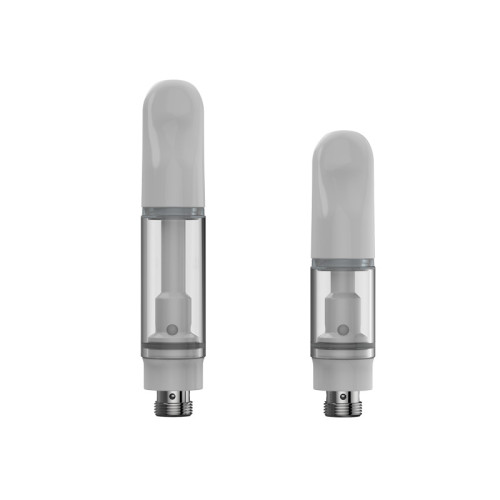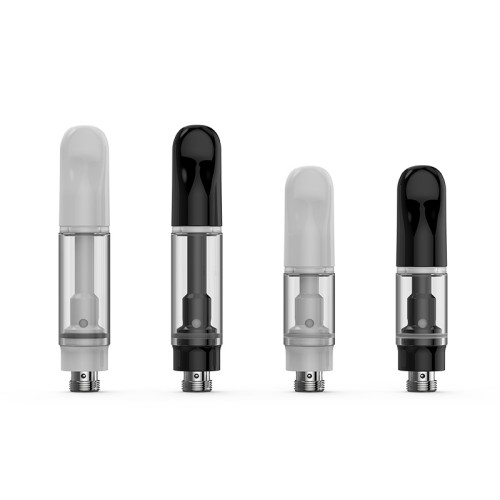 CannaMate™ A28 All Ceramic Cannabis Cartridge, Seeking Healthier and Purer Flavor
Item specifics
Volume

0.5ml/1.0ml
Coil Type

Hcore®
Mouthpiece Style

Flat
Mouthpiece Material

Ceramic
Tank Type

Glass
Center Post

Ceramic
Aperture Inlet

4 x Ø2.0mm
Filling Method

Top Fill
Resistance

1.4Ω
Dimensions

Ø11.5 x 49.62mm/11.5 x 58.62mm
Thread

510
External Thread Material

Chrome Plated Copper
Weight

9.0g/10.2g
Storage Temperature

23℃±5℃
Description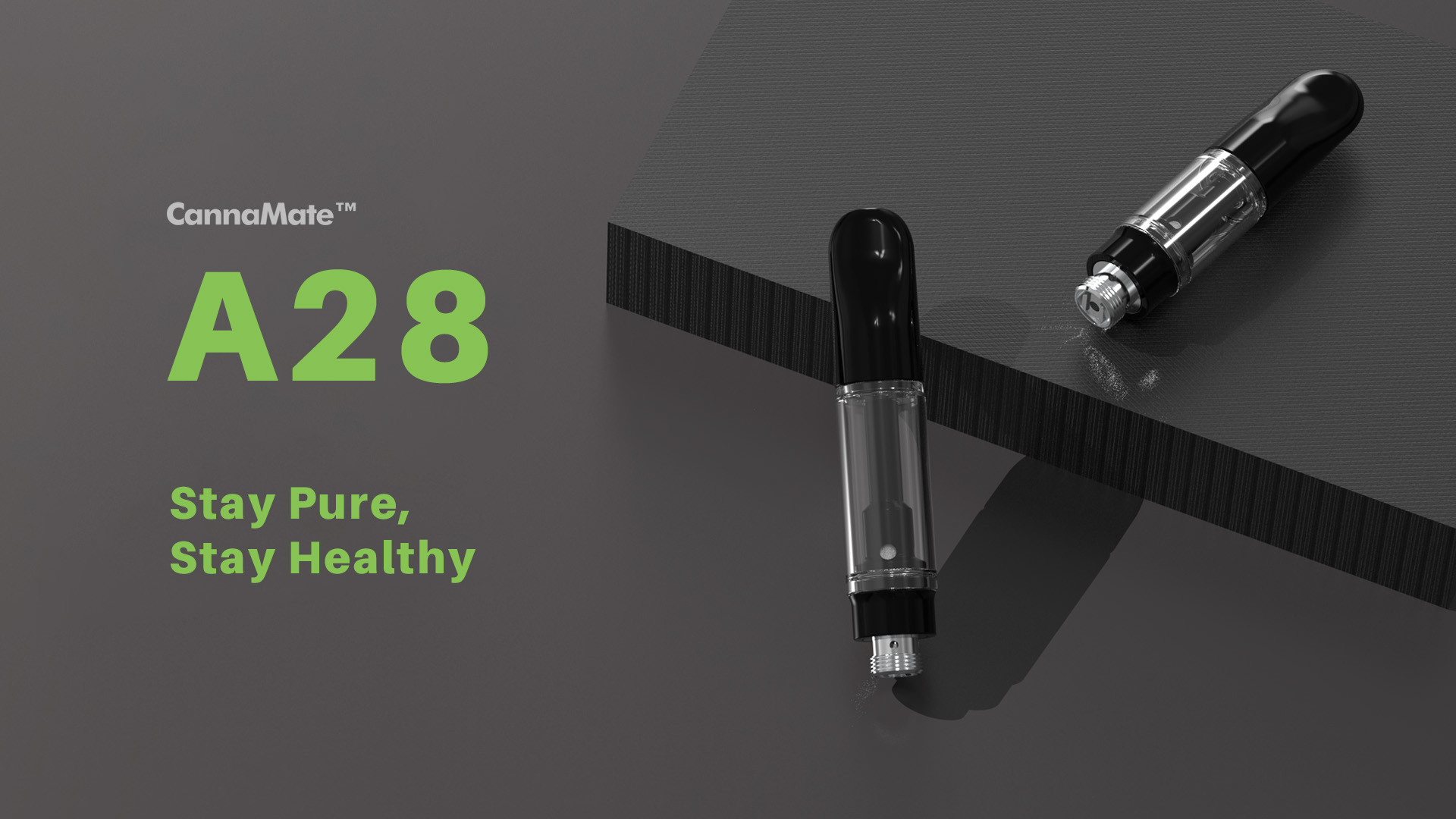 Lavish charm. Excellent texture. Made of superior ceramics and glass, full ceramic A28 is engineered to feature zero metal, ensuring that none of your oil or concentrates ever touches metal or other materials. Its transparent glass tank is perfectly matched with a ceramic connecting rod, creating a visual feast while providing the ability to adapt to a wider range of oil products due to the material characteristics of high melting point, high hardness, wear resistance, oxidation resistance, and corrosion resistance.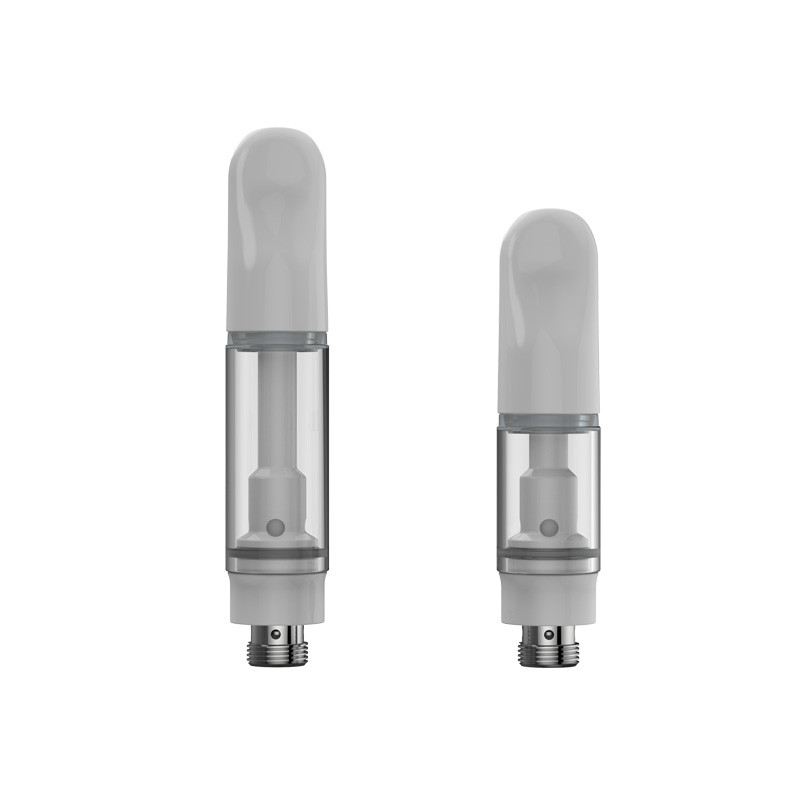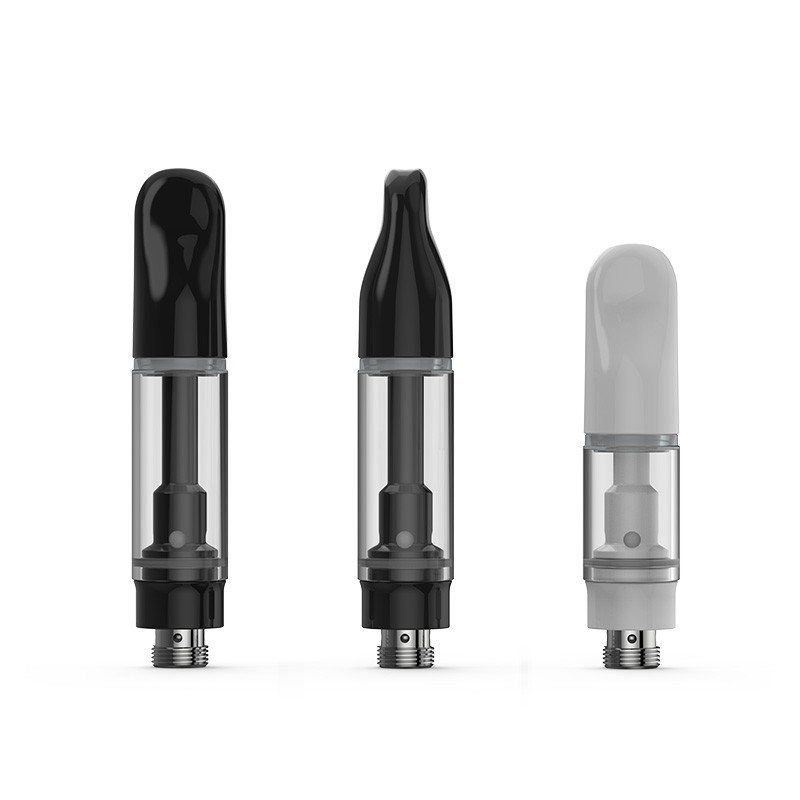 The all-ceramic cannabis cartridge is outfitted with an easy-press setting intended expected for rapid capping and an Open-Top tank for speedy filling. Besides, customers can enjoy strong cloud with the ceramic connecting rod and advanced heating element, while the flavor reduction degree of the extract reaches the highest. Busy operators love the easy design and vape enthusiasts enjoy flavorful hits from the innovative ceramic mouthpiece. Don't miss adding it to your collection.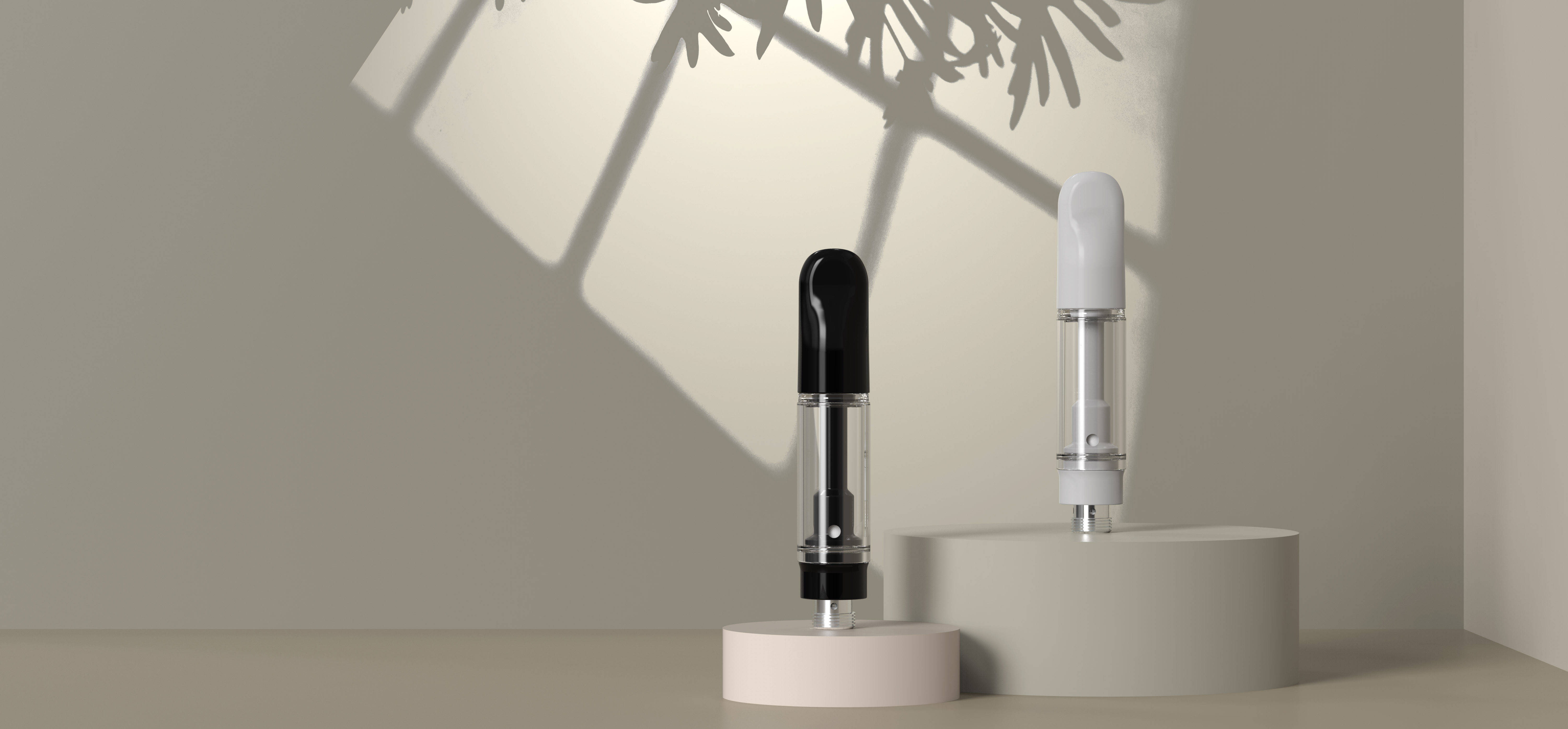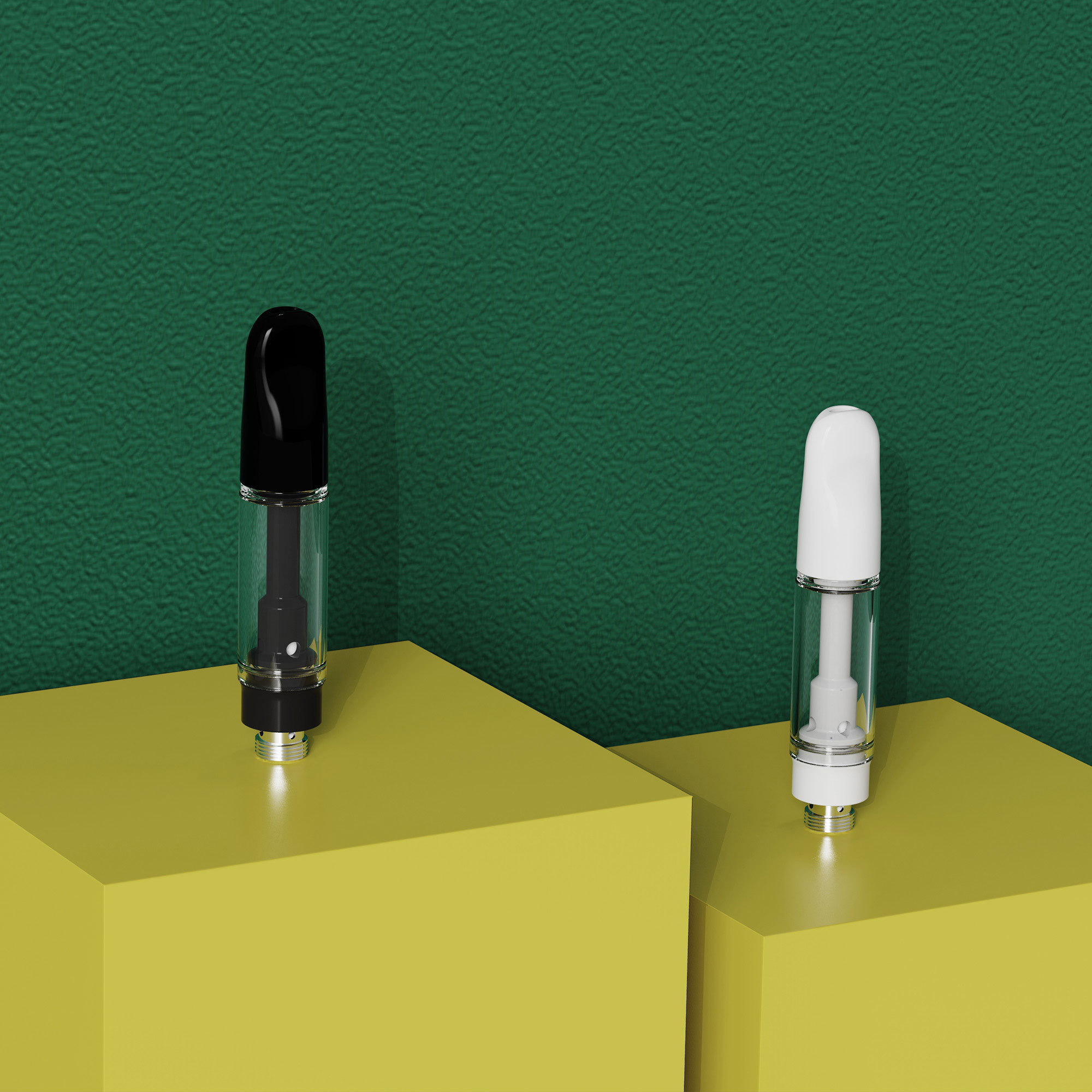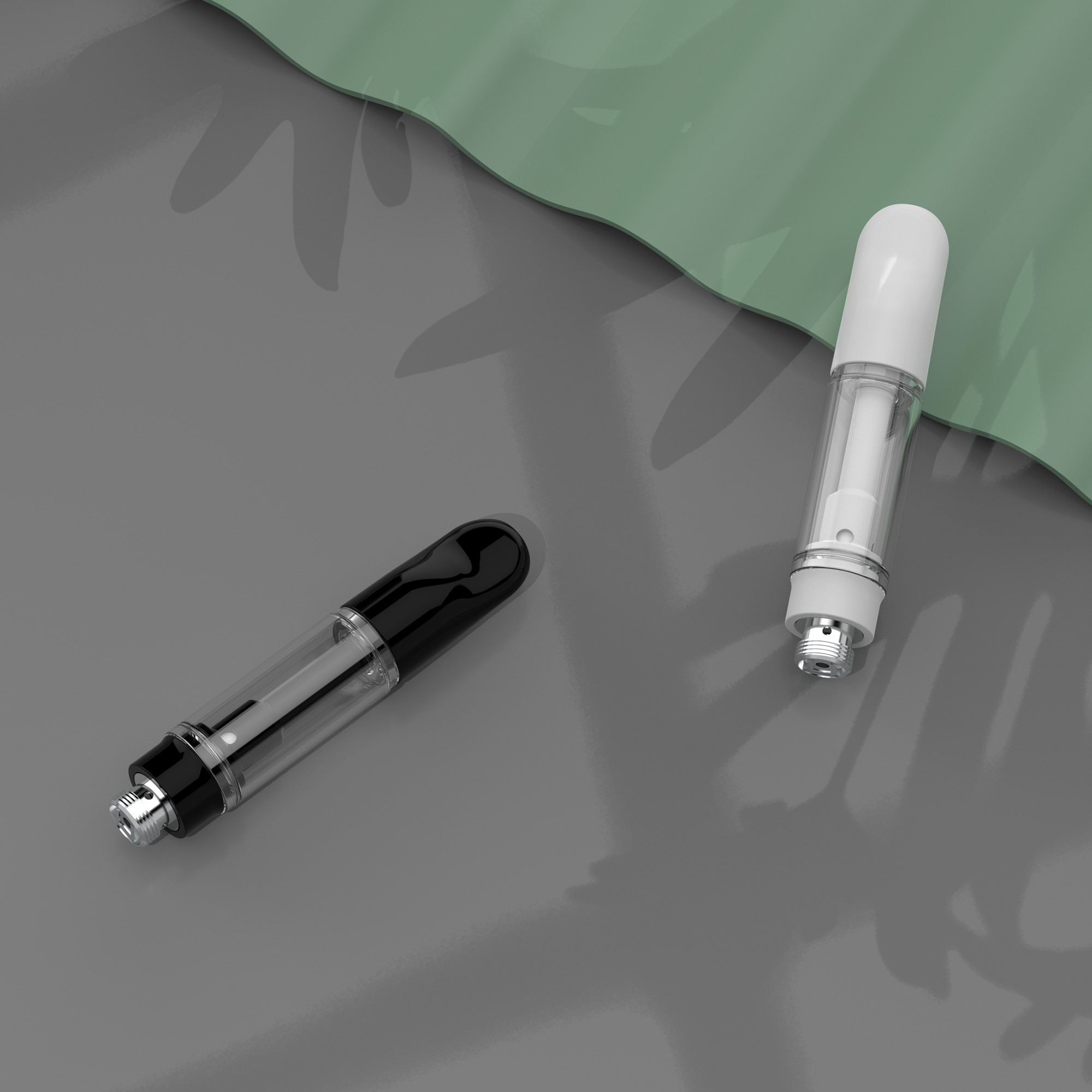 Branding your product is not easy if you just started out. Established brands have been in the market for quite a long time so they have the leverage and you need to make strides quickly.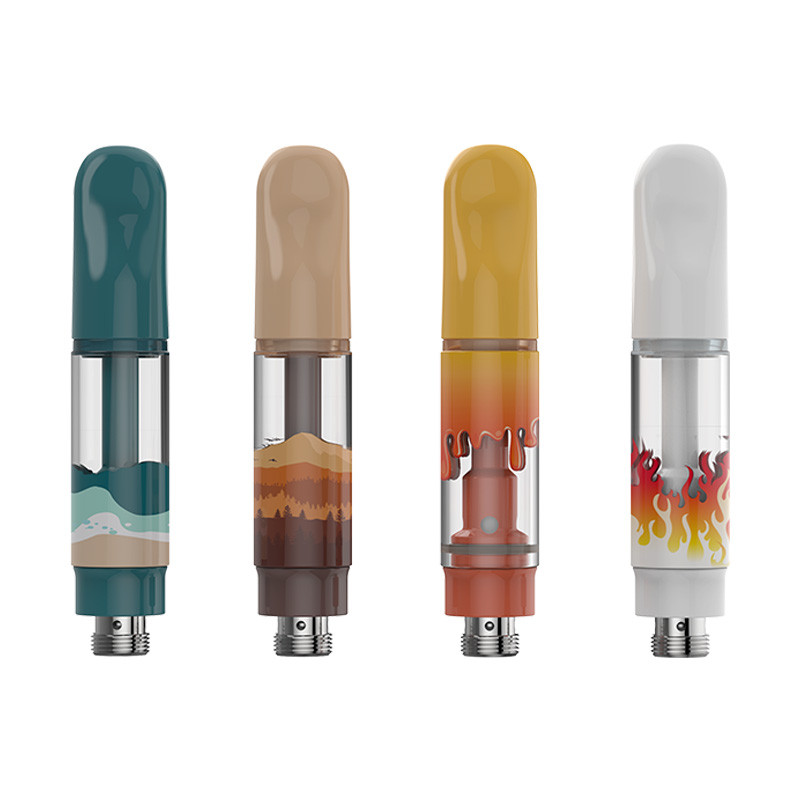 From Concept to Reality: A28

A28 is available in two capacities, 0.5ml and 1ml. If the ongoing one is not what you want, then go along with us to make it your way. It provides an assortment of customization possibilities. You can choose the mouthpiece in one or more shapes, and decide which surface technology to adopt. Your logo can be printed on these cartridges so customers can know who you are whenever they buy your products. Even if they are not from your area or country, they can ask for your products instead of counterfeits.

Transpring greatly improves oiling and capping efficiency. From our easy-press mouthpiece, open-top tank, and cartridge packaging, to our special jig, you can experience easy filling & capping fun throughout the process. Filling & capping whole trays of cartridges rapidly means reducing expenses and variability while preserving high quality. These jigs and trays are proven to fit most machines. A28 has absolutely nothing to worry about when it comes to filling and capping.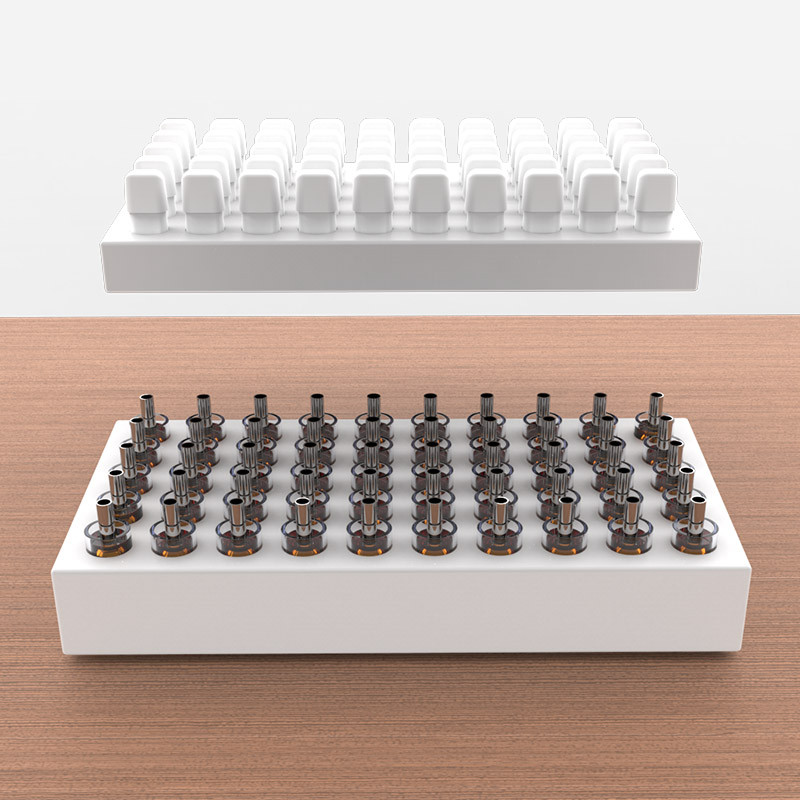 1. Q: What certificates does Transpring have?
A : Transpring has been devoting ourselves to the innovation and producing of vape pens.
Over the years, we have achieved the ISO9001 Quality Management System Certification, all products have passed CE, RHOS, UL, FDA, REACH testing and we also have MSDS REPORT, Air Transport Report, as well as Ocean Shipping Report . We consider quality the soul of Transpring.
For more information, please email info@transpring.com to contact us!

2. Q: How about my products don't work?
A : The quality of our products will be strictly controlled. A compensation will be provided if your order contains defective products. You will also receive assistance if this is caused by your improper operation.
3. Q: How can I place an order?
A :
1). You can contact us via Live Chat on our website, email to info@transpring.com or call +86-13670043215 to get a quotation. Remember to tell us model, quantity, color, battery capacity etc.
2). Tell us your shipping details if no problem about price. I will send you PI to confirm.
3). Producing and shipping will be arranged soon after payment.
4). Tracking number will be provided, and tracking frequently for you!
4. Q: Do you have a branch in the USA?
A : To better provide local services in the USA, we have established a branch in California. All questions about the company and orders can be answered there.
Transpring USA branch company is located in 19275 San Jose Avenue, City of Industry, CA 91748, USA.
You can contact the president of Transpring USA via email or phone as below.
Email: usa@transpring.com
Phone: + 1 626-810-0071/ 626-810-0024
5. Q: Can you do ODM & OEM for us?
A : Transpring is a manufacturer with an experienced R&D team, we have helped with many customers with their OEM & ODM projects. All steps for you to start an ODM & OEM business is just to contact us!
6. Q: How to get TSS customization service?
A : 1) Contact us and get the TSS Option List we provided.
2) Choose the TSS functions you want to custom and specify your requirements via the TSS Option List, including how many touches to switch voltage settings and activate preheat mode, voltage settings, power settings, etc.
3) Get a TSS version device based on your requirement.
7. Q: What should be paid attention to in A28 storage

A : Place the disposables in a cool, dark, and ventilated place.